Stewardship for the planet is an important facet of our 100+ year of work in mission to share God's love and the Gospel in combating poverty, providing healthcare, building communities, promoting human rights and protecting the earth's resources.
"One of the major realities is that if we look at salvation and a decent life then we have to take into consideration the Earth."
~ Father Paul Masson, M.M.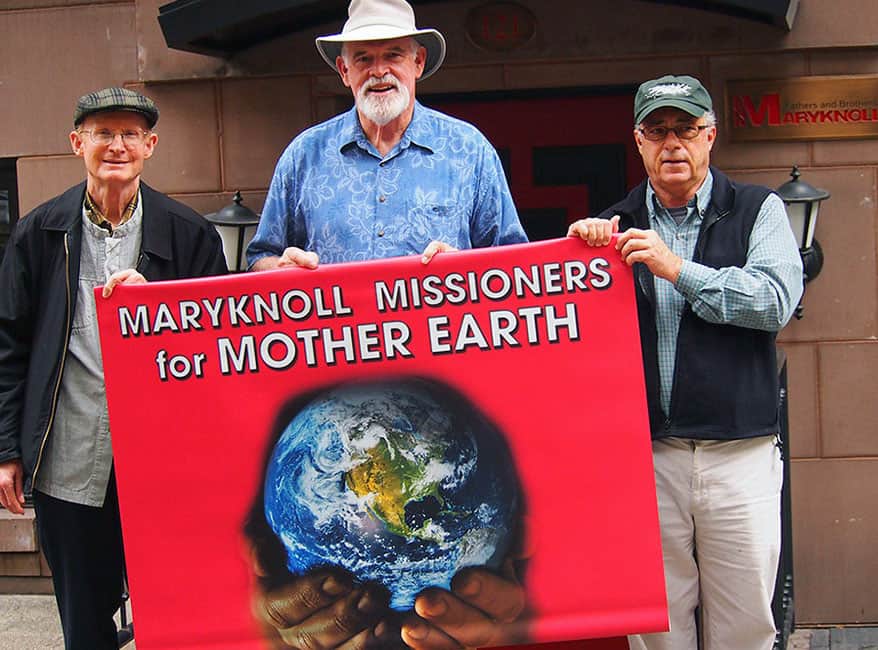 Maryknoll missioners have been privileged to serve God's people in many corners of the earth, most often on the margins with the people who are excluded from tables of power and w hoe lives are considered expendable in the dominant economic system. This lived experience of our missioners informs all of the statements of the Maryknoll branches – The Maryknoll Fathers and Brothers, the Maryknoll Sisters and the Maryknoll Lay Missioners.
We human beings are not only the beneficiaries but also the stewards of other creatures…all of us, as Christians, are called to watch over and protect the fragile world in which we live, and all its peoples.
Laudato Si', Pope Francis' encyclical on the environment, is a clarion call for a personal conversation within each of us, as building blocks, to shape a world governed by sustainable economic policies and environmental protections. Pope Francis emphasizes that it is not enough for us to go through the motions of change; we are in need of a cultural overhaul and a spiritual revolution.
Individualism and rampant consumerism have led to decisions based on short-term gains and private interests rather than sustainability or the common good. This personal conversion encompasses a re-evaluation of our personal priorities and actions and branches out to a renewal of our commitment to our families, our communities, our faiths and all of God's creation.  "We must regain the conviction that we need one another, that we have a shared responsibility for others and the world, and that being good and decent are worth it."
Around the world, Maryknoll missioners see how families, communities and the environment suffer due to choices made in faraway places, often by people who have never visited the affected locations. The encyclical emphasizes the often overlooked principal of subsidiarity. As much as possible, political decisions should be made at a local level by the people most affected.
Pope Francis in particular underscores how our economic policies contribute to poverty and environmental degradation and that we must consider a new vision of the economy that recognizes Earth's limits.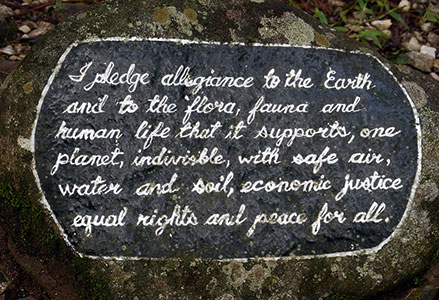 As Maryknoll missioners look forward to engaging in dialogue over critical policy changes, as well as individual actions suggested by Laudato Si', we must begin to bring the transformational change needed to protect the sacredness of all life on our common home.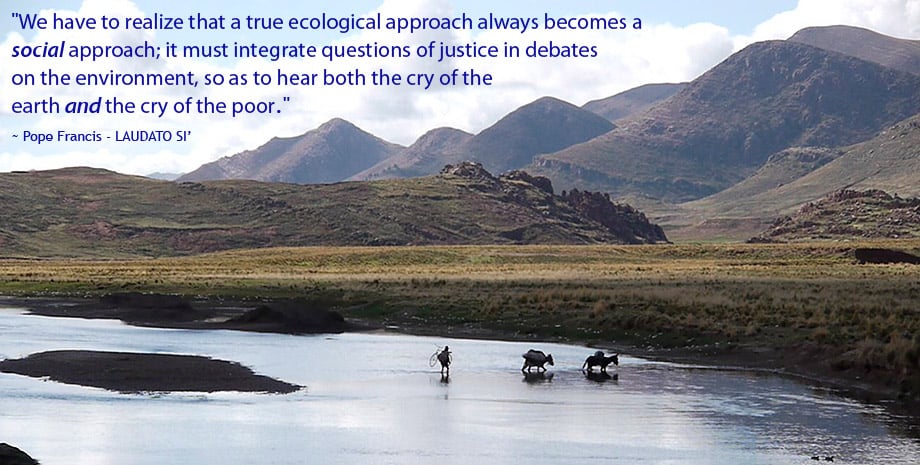 Reducing Maryknoll's Own Ecological Footprint
The Maryknoll home on a hill in Ossining is dominated by the 210,000 square-foot H-shaped Maryknoll Mission Center building that was built from fieldstone and started during the 1920s. The campus is a work environment, the center of activity for Maryknoll's worldwide mission work, the home of its missioners and for those who require assisted living and elder care.
For over a decade, we've committed ourselves to an ambitious green initiative to overhaul many facets of our campus to be far more environmentally friendly.