For more than a hundred years a lot of men have walked through Maryknoll's doors to join a society founded on the compassion of Jesus in reaching out to those who are most in need.
The ordination is one of the most important events in a priest's life. This is when the bishop and fellow Maryknollers bless him. For a brother, however, it is the final oath that is life-changing for him. This is when he makes a life-long commitment to be in service for the Society.
Following their ordination to priesthood or final oath as brother, they receive their missionary crucifix at the Maryknoll Sending Ceremony. This ceremony presents the new priests and brothers to the world as Maryknoll missioners.
Meet our new priest and brother who have recently joined a long line of missioners
who have made the Maryknoll commitment.
Father Jonathan Hill says that his desire to see the world along with the strong religious upbringing of his Southern Baptist family were the foundation of why overseas mission appealed to him.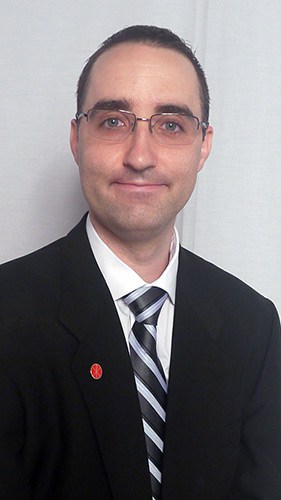 Brother Ryan Thibert acknowledges that he felt an attraction to religious life growing up in a strong Catholic family. He sought direction from his parish priest, who knew Maryknoll and thought it might be a good fit for his mission-oriented parishioner.
The Maryknoll Fathers and Brothers have ordained more than 1,400 priests and given oaths to more than 225 brothers all through the years. That's quite a number of men who have commited their lives to work in service among the poor and suffering around the world.
Every one of them had different experiences in their lives that made them come to realize that they have a calling to serve God and their fellowman. To choose to become a Maryknoller is even more special. They say goodbye to their families and friends to go to distant lands where the culture and language are different from their own.