The Maryknoll Fathers and Brothers is the Catholic Foreign Mission Society of America.
 It is dedicated to spreading the Good News of Jesus Christ through love and hope by serving those most in need across the world.
We Live and Serve Around the World
We are a Catholic Society of Apostolic Life of missionary priests and brothers who, for over 100 years, have modeled ourselves after the compassion and love of Jesus Christ in reaching out to those in the world who are most in need.
Pope Francis challenges the Catholic Church to create a culture of mission, one in which all Christians respond to their baptismal call to be "Missionary Disciples."
Maryknoll answers this call to mission by sharing the good news of Jesus Christ to those who have not heard it, and by ministering to the hungry, sick, and marginalized in more than 20 countries across the globe.
Our work involves direct evangelization and various pastoral ministries, healthcare, education, agricultural and vocational training, HIV/AIDS ministry, disaster relief, and many more in service as heralds of God's LOVE and HOPE in the poorest areas around the world.
Please submit your prayer intention(s) using the following form and we will be sure to include them in our daily Masses here at the Maryknoll Center in New York as well as in our private prayers.
Solicita Una Oración Especial
Envíe su (s) intención (es) de oración y nos aseguraremos de incluirlas durante nuestras Misas diarias aquí en Maryknoll.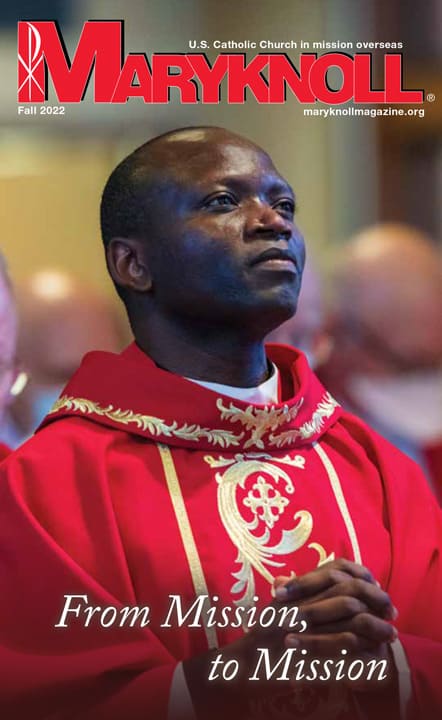 Maryknoll Magazine
Maryknoll magazine is the flagship publication of Maryknoll. It has chronicled our mission for 100+ years to serve the poor and suffering around the world.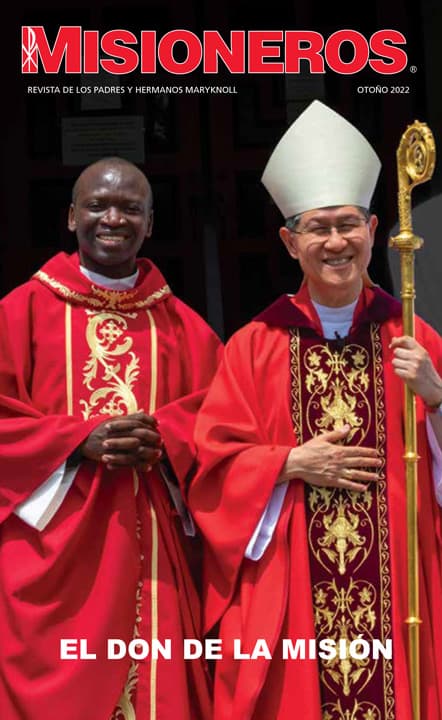 Misioneros Maryknoll
La revista Maryknoll es la publicación insignia de Maryknoll. Ha sido una crónica de nuestra misión durante más de 100 años de servir a los pobres y que sufren en todo el mundo.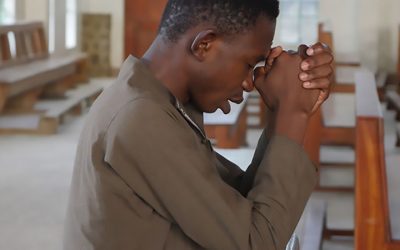 TanzaniaFr. John Waldrep, M.M.The Africa Region will provide tuition assistance to Africa clergy and male and female religious at institutes of higher education or specialized training, as well as ongoing support for one seminary of an African missionary order. The...
Learn more about our Mission Center in Ossining, NY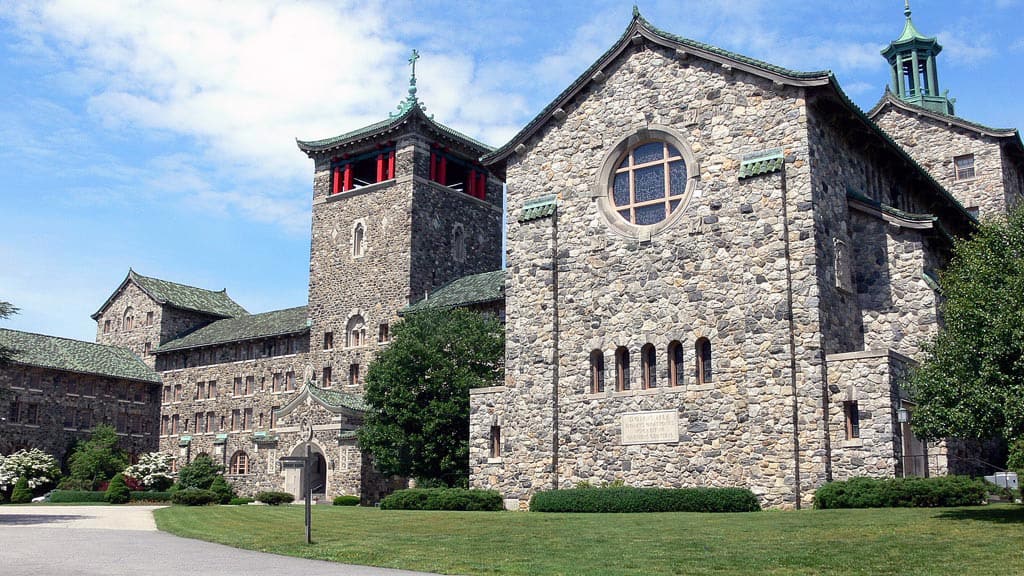 Learn more about our Mission Center in Ossining, NY