Ask
 

Fr. Rodrigo

, Vocations Director
Curious about Maryknoll? Have questions or want to chat with Fr. Rodrigo about your own calling? Give him a call at (914) 941-7590 ext. 2416.
Or, email Fr. Rodrigo below and he'll personally respond right away.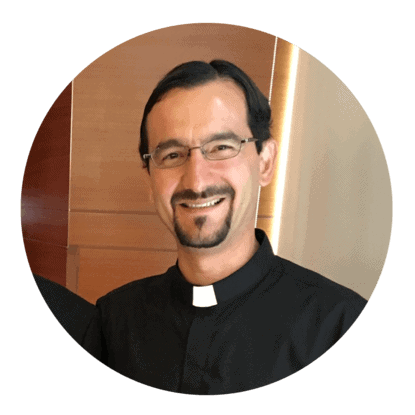 Fr. Rodrigo moved with his whole family from Guatemala to the U.S in 1999. He was an 18-year-old soccer enthusiast with an interest in airplanes and foreign languages. Given his passion for aircraft and a need for higher education, he joined the U.S. Air Force.
Working for the Logistics department in Ellsworth AFB, South Dakota, Fr. Rodrigo pursued a bachelor's degree in computer science at the National American University in Rapid City; but his studies were interrupted following the terrorist attacks on September 11 when he was suddenly assigned to Abu Dhabi. His path to the priesthood began upon meeting a U.S. Airforce chaplain who became his role model.
Fr. Rodrigo returned to the U.S. in 2002 and completed his degree in computer science, but the call to priesthood persisted. After finishing his Air Force service, he entered Immaculate Heart of Mary Seminary in Winona, MN. While there, he learned of mission when Fr. Peter Chabot, M.M. visited to deliver a homily about overseas mission.
Fr. Rodrigo joined Maryknoll in August of 2004, and in 2007, he left for Cambodia for his overseas training program, where he remained until May of 2009. He returned to the U.S. for his final preparations, and became a Maryknoll priest on June 4, 2011. His first assignment was Nepal. Then he was asked to learn Mandarin in Taiwan for three years, after which he spent three years in North East China. It is from this experience that Fr. Rodrigo will serve as the new Vocation Director.

Join Father Rodrigo as he shares recent events and reflections on Maryknoll Vocations and those who commit to a life of service and mission.