You Can be at the Heart of our Mission of Mercy
Be a critical part of our success in bring God's love and reason for hope to those most in need. As a Maryknoll Mission Sponsor, your monthly gift provides sustained support to further our mission of compassion to the world's poor.
Mission Sponsors also receive these benefits:
Weekly remembrance at mass by Maryknoll Priests, Brothers and Seminarians that ask for God's blessing for you and your loved ones
Monthly newsletter, Maryknoll In Touch (English) or the En Contacto (Spanish) containing interesting and inspiring stories of Maryknoll's ministries around the world
Maryknoll Magazine or the Spanish-language Misioneros, six-times a year featuring an interesting cross section of Maryknoll work in more than 20 countries
The Journey of Faith Prayer every Sunday from Maryknoll Superior General, Fr. Ray Finch
40% OFF our Orbis Books online store
Sponsors tell us that their monthly support of the Maryknoll Fathers and Brothers provides an added dimension to their spiritual life because they are participating in a worldwide effort for Christ. Also, the frequent reminder that Maryknoll Missioners are praying for them gives added strength and meaning to their daily lives.
Every Maryknoll Priest celebrates Mass each week to ask God's blessing for Sponsors and their loved ones. All Maryknoll Brothers and Seminarians offer their prayers and good works for the entire Maryknoll Sponsor family.
Become a Mission Sponsor today!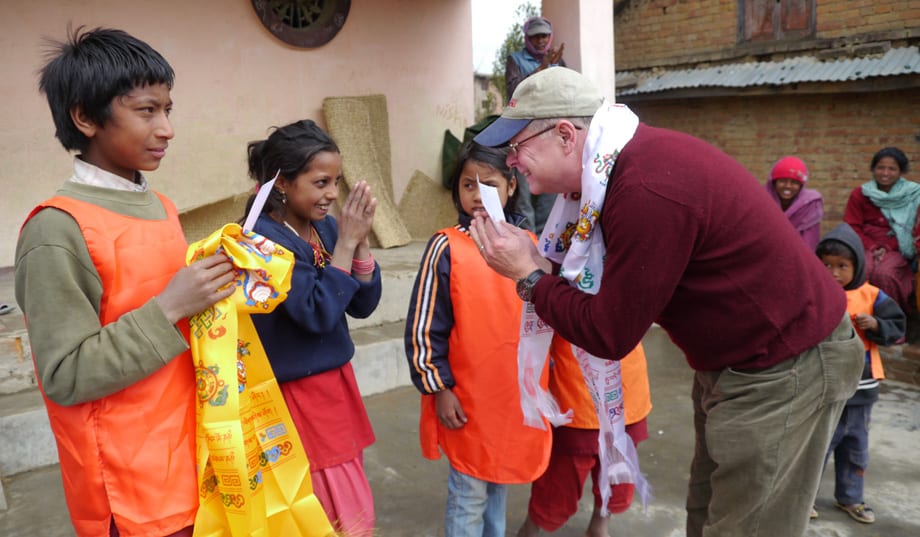 Sponsors help our mission work continue without interruption by eliminating the possibility that desperately needed projects will be ended for financial reasons.
Have Questions about Monthly Sponsorship?
Already a Mission Sponsor and Want to Increase your Monthly Contribution?
Call 888.627.9566  
(9-4 ET)