Father J. Edward Szendrey: Your Humble Tour Guide
Let me take you behind the scenes… behind the beautiful Mass Cards that you send for different occasions; behind your requests for special intentions; and into the prayer life of our elder missioners. No surprises. Just an insight into how we gratefully accept our role as your partner in prayer.
Within the past year, I was named House Superior at our historic Seminary Building in Maryknoll, NY. This is the building where many of us began our mission lives as young men years ago, including me!
Now, the building is being renovated to accommodate our growing number of elder missioners who have returned from overseas and need care. My job will be to care for their spiritual needs and daily comforts.
Maryknoll missioners like to say we never retire. And that's true. The priests and Brothers who are moving to the renovated Seminary Building from our Mission St. Teresa's building will enter a full-time prayer ministry, responding to your requests, remembering you at Mass, and asking Our Lady to bless you when they say the Rosary. 
Most prayer requests come to us by mail through a Mass card or in response to an appeal. Your requests are placed in a basket labeled "Intentions of Donors" in the Our Lady Queen of Apostles chapel at the Seminary Building. At Easter we place your prayer intentions on the altar during our Easter Octave of Masses.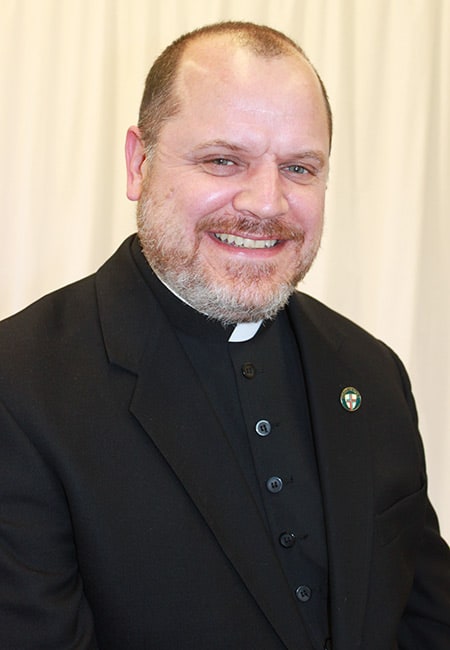 "To a missioner, they say that prayer is their ongoing vocation."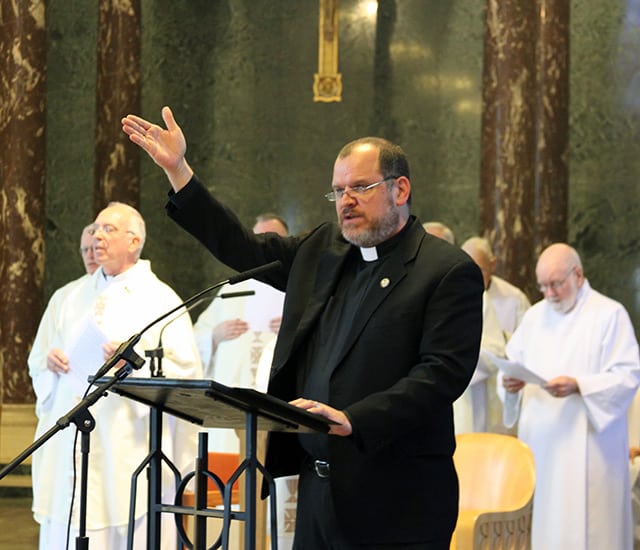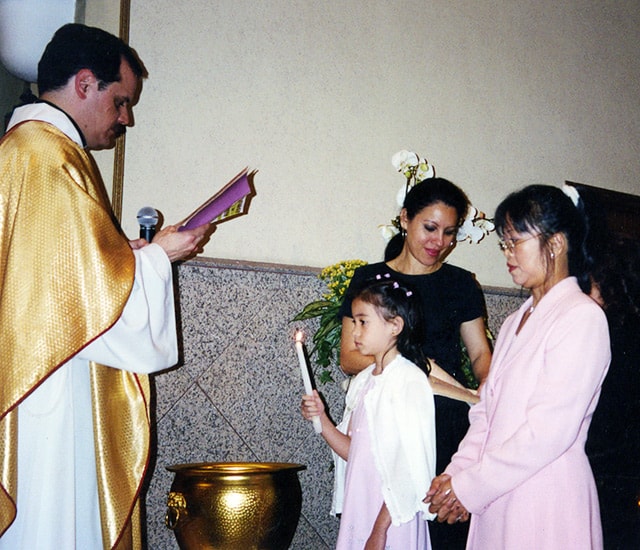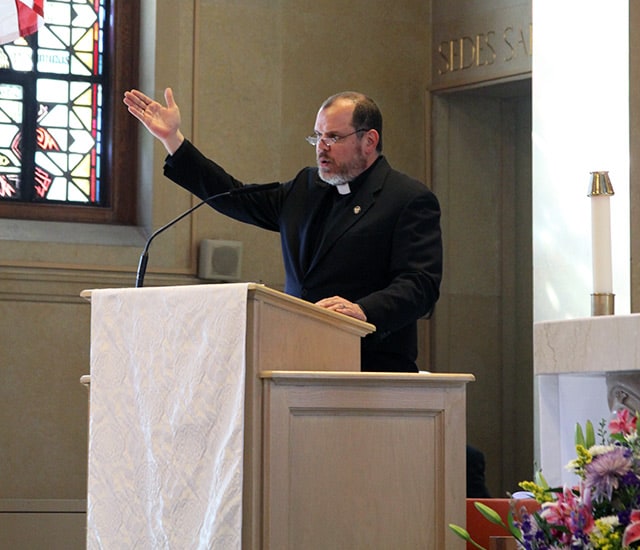 These long-standing traditions will continue when our elder missioners move into the Seminary Building. I fully expect some of them will accept one or more of your prayer intentions as their own, and pledge to offer their prayers for a period of time.
We have a bulletin board outside our chapel where I will post prayer requests, especially if someone has spoken with me personally. Our men will see the postings and have an opportunity to pray for you along with their fellow priests and brothers.
Getting to know the Maryknollers who will be living at the Seminary Building has been my great privilege. To a missioner, they say that prayer is their ongoing vocation.
They tell me repeatedly that their overseas missions were only possible because people like you prayed for them and supported their work. Of course, we stand on the shoulders of missionary giants… men like our founders and those who were martyred for their faith. But we also stand on the collective shoulders of our donors… devoted friends like you.
The spiritual conversation that we share—you praying for us, we praying for you—is at the heart of our mission calling. So continue to send us your prayer requests. Prayer is the meal we share at every stage of life. So, welcome to our table.
~ Father J. Edward Szendrey, M.M.