Life Through Death: Changes in Perception
Season 2016-2017
The Maryknoll International Film Festival, sponsored by the Maryknoll Fathers and Brothers, will run for its tenth season starting September 16, 2016. Screenings are held every third Friday of the month from September 2016 to May 2017 at 7:30 p.m.
COME, enjoy and reflect on our faith through the art of film!
Admission is FREE.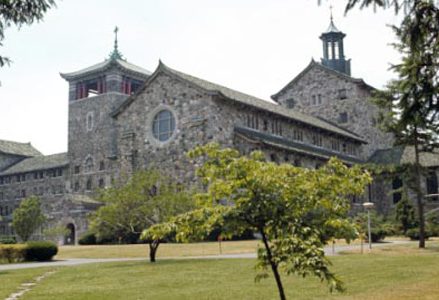 Artists and spiritual writers through the millennia remind us of the numbing power that complacency instills in the human spirit. We become so secure that we assume our perception of reality is reality. We believe we are right and anything that challenges our perception is wrong. We even assume that God is a reflection of what I think and deem to be true.
When our lives are disrupted through suffering, love, terror or joy, our waters are muddied. We question what we took for granted. Through fear, insecurity, confusion and, eventually, hope – we start to see anew. Artists invite us to enter this arena of confusion and feel its potential and excitement. They encourage and support us in moving toward openness – toward relinquishing our fearful hold on a truncated reality. We start to see God as the Infinite Mystery of self-emptying Love inviting us to surrender to Love rather than squirm in fear – clutching a lie – that locks out hope.
A Maryknoll Missioner will introduce the films
and also facilitate a brief discussion following each screening.