Maryknoll Affiliates are people who identify with the Maryknoll family
and their vision, spirit and charism, while remaining active in their
own profession, at home, and in their own communities
When he co-founded the Maryknoll Fathers and Brothers with Father James Walsh in 1911, Father Thomas Price had another dream. Realizing that proclaiming God's love to the world should not be the prerogative of clergy and religious alone — Price wanted to establish "a lay society of Catholic American missionaries."
Since the first chapters formed in 1991, Affiliates have gathered regularly in local chapters throughout the US, Latin America, Asia and Africa for mutual support, prayer, reflection and action—all centered on their interest in mission, leading ministries worldwide for the poor and suffering.
We believe that God's presence and love invite all human beings into a fullness of life.  In answering this call to to be missionary disciples, the Maryknoll Affiliates are guided by our four pillars:

Global Vision
Spirituality
Community
Action
Discover the
Maryknoll Affiliate Chapter nearest you
.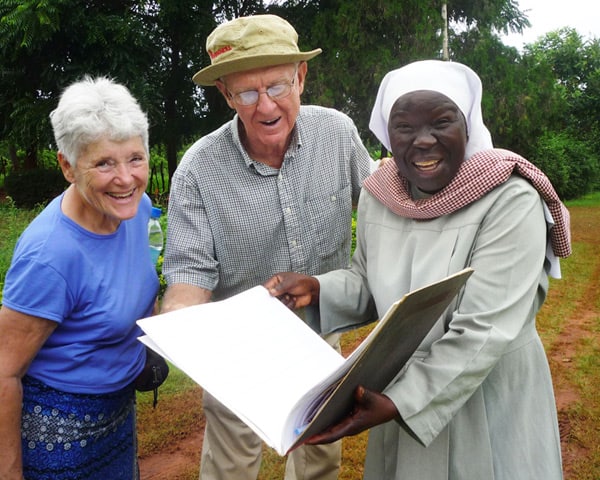 Think Globally and Act Locally