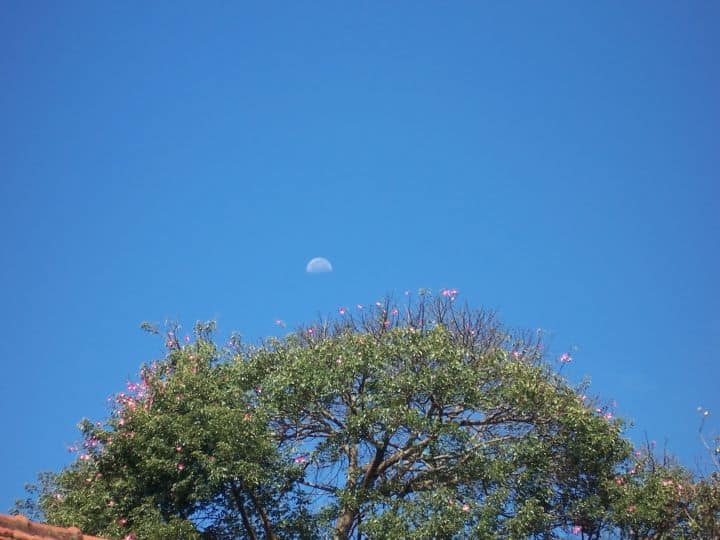 New moon emerges over Nairobi, Kenya
Welcome to the Summer 2021 Vocations Newsletter!  I hope that the living is indeed easy for you during this time of the year, especially after a long year of fighting the Covid-19 pandemic.  You have been in contact with Maryknoll and so are contemplating a missionary vocation as priest or Brother.  You come to us from the motive of faith and hope in the life-giving message of Jesus.
I once heard the word vocation defined as the place God calls us to where our deep gladness and the world's deep hunger meet.  I hope you recognize how much you and so many others like you are needed today.  The Gospel message of God's love, mercy and compassion for all people is so important.  It needs to be preached not only in words but in the living out of our daily lives.  You are a messenger wherever you go and in whatever you do.  But, you still need to take steps in the direction that will fulfill the deep gladness you wish in life.  To move beyond your own personal concerns by seeking to meet the needs of others as a missionary priest or Brother may be the vocation that God has chosen for you – the path that brings joy, gladness, and contentment to your life.
As always we look forward to hearing from you at (vocation@maryknoll.org): Fr. Rodrigo Ulloa-Chavarry, Fr. Mike Snyder, Fr. Joe Donovan and Mr. Greg Darr.