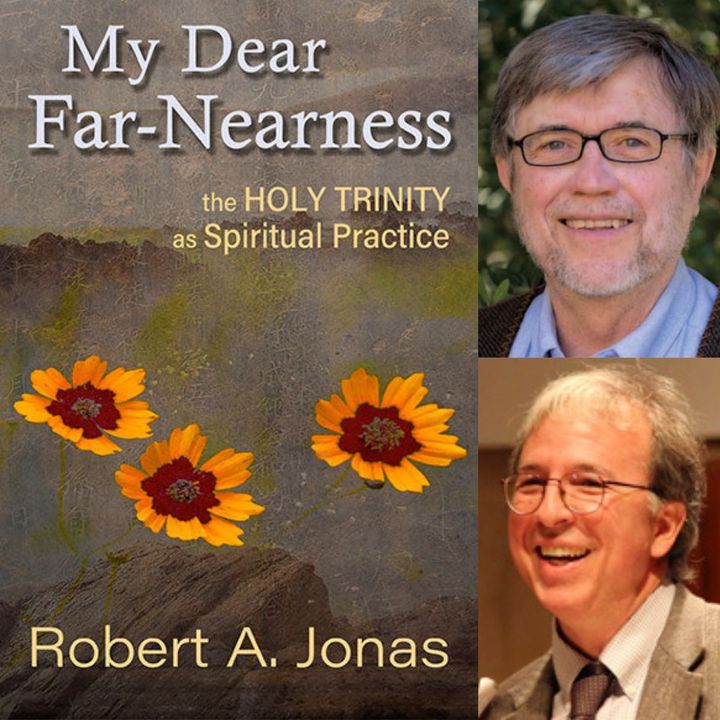 Join Orbis Books Publisher, Robert Ellsberg, as he discusses "My Dear Far-Nearness The Holy Trinity as Spiritual Practice", with Robert A Jonas, author, in this One On One Interview.
Get your copy today: https://maryknoll.link/f0n
Check out more Orbis Book Authors and One On One Interviews: https://maryknollsociety.org/podcast/
The Holy Trinity of Christian theology is either incomprehensible or hopelessly abstract to most people. Why bother with it today? Robert A. Jonas reveals, in this strikingly original work, how opening the mysteries of the Trinity is key to discovering the Divine within and around us. As the poet Rumi said, "Don't look for me in a human shape. I am inside your looking." This approach to the Trinity, although faithful to ancient Christian doctrines, is not focused on dogma or belief, exploring instead spiritual practices that transform our awareness of God, each other, and ourselves.
Dr. Robert A. Jonas is a spiritual guide, psychotherapist, author, environmental activist, and musician. He is the founder and director of The Empty Bell, a contemplative retreat center and sanctuary for Christian-Buddhist dialogue and practice in Western Massachusetts. He earned a doctorate in education and psychology at Harvard, followed by several years in practice. Jonas then entered Weston Jesuit School of Theology and received a Master of Theological Studies. He is the editor of Henri Nouwen: Writings, in Orbis' "Modern Spiritual Masters" series, and The Essential Henri Nouwen.