Join Us as We Celebrate Each Day as Joyful Missioners
As you welcome another year of mission, we hope you find inspiration in our 2020 Maryknoll Calendar. Thanks to you, our Fathers and Brothers are at work in 22 countries around the world, celebrating our faith by serving those most in need. For many of the sick and the poor, our missions are their only lifeline—each of them a compassionate witness to Christ among us.
Get the 2020 Maryknoll Calendar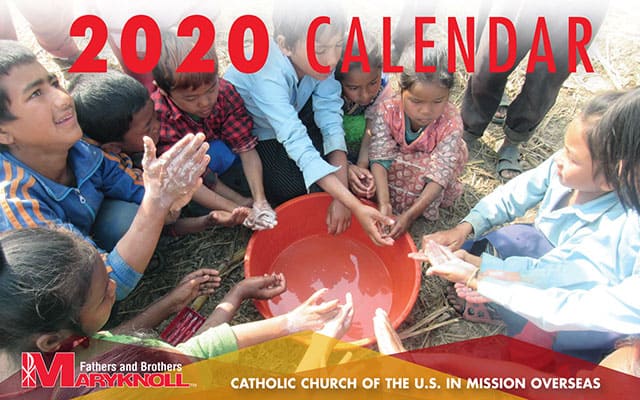 A Prayer for Thanksgiving
Fill us, O Lord, with gratitude
overflowing for all the gifts
we have received by Your grace.
Make us ever mindful of all
the animals and plants—
fruits of the earth and sea—
through which You give us
enjoyment, nourishment and strength.
Bless this food, Lord God,
and us through it
and may all the farmers, fishers,
harvesters, and merchants whose labor
helped bring us this meal
participate in Your manifold blessings
through Christ our Lord.
Amen.
~ Father Joseph R. Veneroso, M.M.