Enter our 2016 Student Essay Contest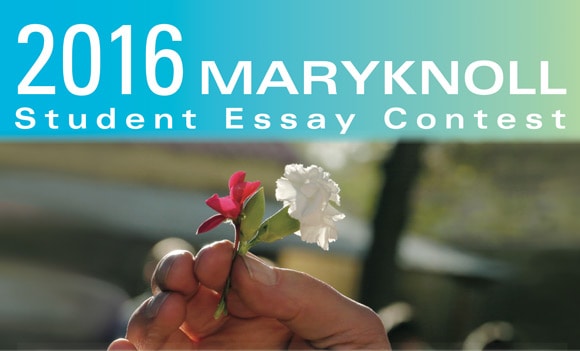 ESSAY ASSIGNMENT
— We invite students (grades 6-12) to
write an essay explaining why it is so important to heed the Pope's call
, and give at least two examples of what you or others are doing to care for the earth.
The pope calls on us ALL to respect and stop exploiting our common home.
Students in grades 6–8 (Division I) and grades 9–12 (Division II) are eligible to enter Maryknoll's 2016 Student Essay Contest.
Entry Deadline — November 11, 2016
You may enter the 2016 Student Essay Contest online by filling out this form below: