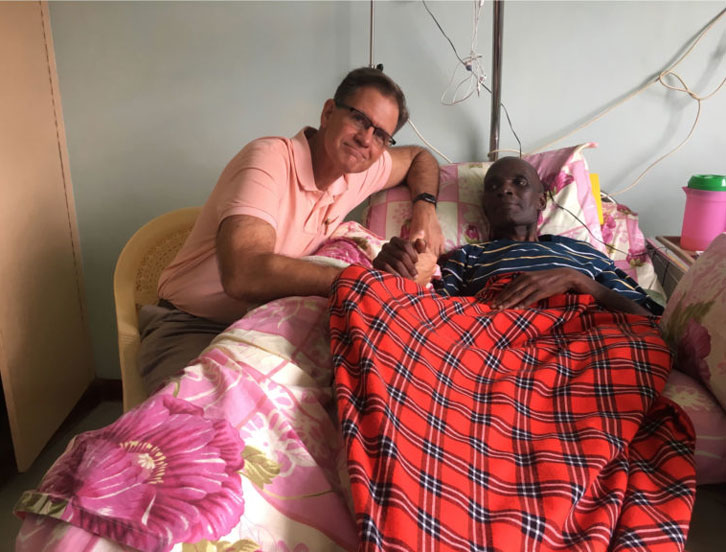 International Trainings – Spiritual into Palliative Care
Fr. Rick Bauer plans to participate in the UNAIDS/PEPFAR Faith and Community Initiative to improve the quality of life of people living with HIV, especially spiritual and psychosocial support. The Inter-professional Spiritual Care Education Curriculum (ISPEC) strives to enroll pairs of clinicians (e.g. physicians, nurses, social workers, counselors, and other professions) and chaplains or spiritual care providers, and will prepare them to attend to patients' spiritual needs and resources as an integral part of their practice. The objectives of this project are to offer two (2) two-day, trainings for a total of 100 participants (50 persons in each training) using ISPEC—one in Africa and one in Latin America, utilize trainers from previous in-person and virtual trainings in collaboration with Fr. Rick and Dr. Christina Puchalski, MD and three other U.S. based faculty members with extensive experience in ISPEC facilitation, and link the participants of this training with ongoing mentors and mentorship for a period of twelve months following the initial training, including on-line continuing education. Participants will work within their clinical setting and national palliative care associations for continued dissemination and trainings following this regional training.
For the majority of individuals throughout the world who currently face life-limiting illnesses, access to culturally appropriate, holistic palliative care (including assessment and treatment of physical, emotional, social and spiritual pain) is still emerging. This projects' curriculum focuses on a train-the-trainer program to build leaders, consultants, advocates, and knowledgeable clinicians who can educate, empower, and guide other healthcare professionals at their health institution for the integration of spiritual care in healthcare service provision.
"I invite you to reflect with me on "healing" as a process that restores an individual to personal and communal wholeness – physically, spiritually and emotionally. Often, the person effecting the healing is also transformed."