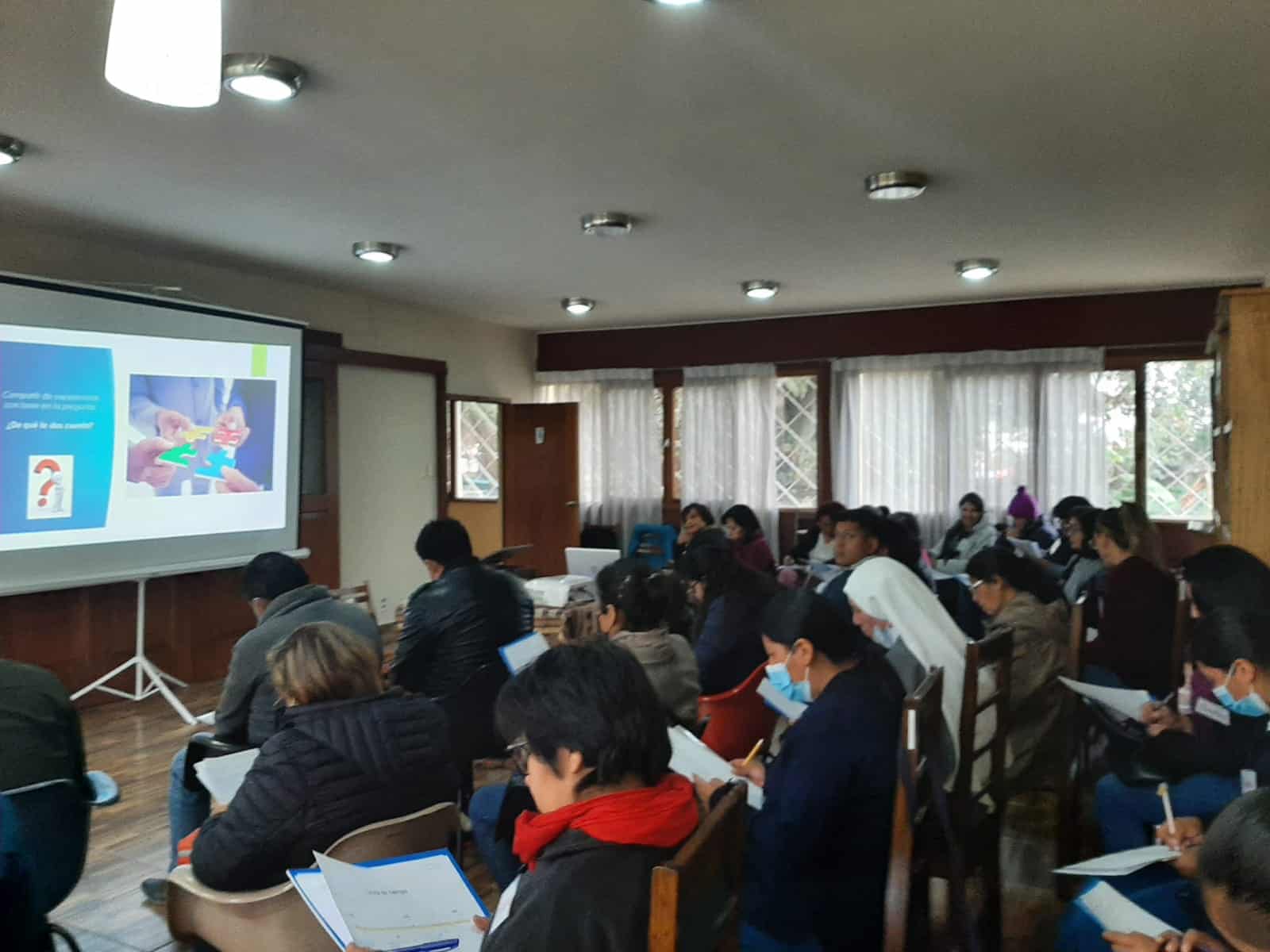 The project will provide individual and group counseling to local Bolivians. Along with a psychiatrist, Fr. Greg hopes to counsel low-income adults and families who do not have financial access to professional counseling services. The psychologist and Fr. Greg will offer counseling services in individual offices at the Maryknoll Center.  They will counsel adults and families on home visits. In order to accommodate the needs of a few clients, they will sometimes meet them at a public location near their place of work.
In collaboration with two other Bolivian professionals, Fr. Greg will offer courses, workshops and seminars. The courses will focus on spirituality for personal transformation. The education and counseling will emphasize the potential healing, purpose and interior peace of a mindful spiritual life.
In Bolivia, there is a genuine need for group and individual counseling to address the psychological, emotional and spiritual needs of struggling families and individuals. Nevertheless, many families are more concerned with immediate material needs than counseling. Fr. Greg would like to take a combined approach to address the counseling needs of poor Bolivian families by creating a small counseling center for single mothers through collaboration with a pre-existing tutoring and daycare center for the children of single mothers and fathers.
"Therefore, encourage one another and build one another up, as indeed you do."   
1 Thessalonians 5:11