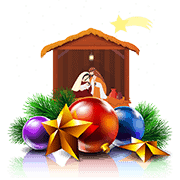 The Season of Advent Prepares Us as We Reflect on the Real Meaning of Christmas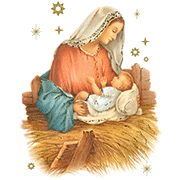 The word advent means 'coming' in Latin. Christians celebrate Advent during the four Sundays and weeks before Christmas to prepare for the coming of Jesus into the world. This preparation helps us remember the true meaning of Christmas and why we celebrate it.
We celebrate Advent to keep on remembering who and where we really are. We forget that we are children of the light, and that we live and move and have our being in the everlasting love that is God. Regardless of our suffering or sorrow, comfort and joy is, as Tennyson wrote, "closer…than breathing and nearer than hands or feet." No matter how we feel, we are not of the dark but of the light. We are not lost in sin but hidden in God who insists we are good. Read more in Goodness and Light (Orbis Books 2015).
Join us this Advent as we journey from dark to light in discovering our true nature. As we prepare for Christmas, let us reflect on how God invites us, as missionary disciples whether in our home and neighborhood, or in our relationships with those around world, to participate in the grand adventure of love. Together, we can follow the path of the baby born in Bethlehem to become God's love made human.
Journey with us each day of Advent…
Remember as a child the joy and wonder you experienced each day during Advent when you opened the doors to your Advent Calendar, counting down the days to Christmas, and finding your surprise?
This Advent, find the surprise of opening the day with inspiration not found behind the doors of an Advent Calendar but on Maryknoll's Facebook page. Join us each day as we discover the amazing gift of God's love. Discover a daily example of someone who truly lived the Advent Journey. Ponder, reflect and pray with us as we prepare ourselves to celebrate Christmas joy as missionary disciples who bring God's love to our lives, the lives of others, and our world. Please join us on our Facebook Page.