Father Michael Snyder: Blessed to be Called

How does a young man know he has a calling to be a missionary priest or Brother?
Only the Holy Spirit knows the answer. But in my experience as Maryknoll's Vocation Director, answering God's call to serve in overseas mission takes time, prayer—and a lot of nurturing.
In the age of social media and the Internet, the process is partly media-oriented, too. Our message is on the web and in print publications. Some candidates read about us in Maryknoll magazine. We also do some modest advertising in a Catholic directory of volunteer opportunities, and in guides to religious ministries.
Some candidates come to us through a volunteer or immersion experience. Nothing says "mission" better than a personal experience with Maryknollers in the field! These are just some of the comments I have received after a mission immersion trip: "The joy you express inspires me to become a missioner!" … "It's so obvious that the guys I met are totally committed to helping the poor." … "Their faith is such a great example to the world."
Throughout the year, I organize events such as Holy Week retreats that are open to young men thinking about overseas mission. I nurture these relationships with a hope that a young man will want to apply. Once an interest is initiated, psychological testing follows along with a more formal interview and eventually the candidate is hopefully accepted by our Admissions Board.
"The Maryknoll Fathers and Brothers are disciples of God's love, looking to serve those with the greatest needs, and committed to building our Church."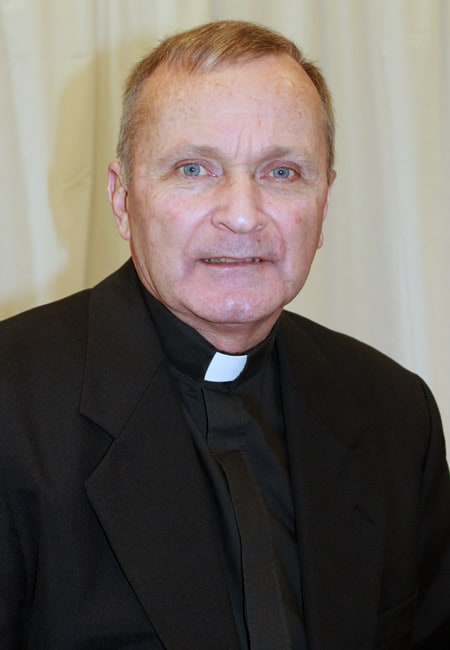 One change in recruitment is showing great promise. Since 2015, Maryknoll is accepting young men from countries where we serve—the developing nations of Asia, Africa, and Latin America.
There are qualifications: We only accept men who know us personally. Sometimes they come from a parish where we serve, or where we have a university-based chaplaincy as we do at Kenyatta University in Kenya or the National Medical University in Tanzania.
So far we have accepted six candidates. Three more may join us in the coming year. Another ten are in the process of discernment: one from Asia, one from Latin America, and the rest from Africa.
These men are highly educated with plenty of career possibilities—including well-paying ones. Three are medical doctors from Tanzania. One of them is from the university in Dar es Salaam where I served as chaplain. If God blesses us with their vocations, just imagine the good they will do as missioners and medical doctors!
This year marks Maryknoll's 100th anniversary of our first mission sending. Since then the work of vocations has certainly changed. But our message never will: the Maryknoll Fathers and Brothers are disciples of God's love, looking to serve those with the greatest needs, and committed to building our Church.
God bless you, our partner in mission, for helping us welcome today's young men for the next 100 years of spreading the Good News. Your prayers and gifts are a special blessing because, each in our own way, we are doing God's work—sharing the joy of our faith.
~ Father Michael Snyder, M.M.