Father Edward Schoellmann:
Lessons in Church-building

Yes, I am semi-retired. But the half of me that isn't manages to stay busy!
I serve the people of Tanzania's Shinyanga diocese in Bukundi, which is about 15 miles from the diocese's far southeast corner. Our parish, which consists of a main church plus eight outstations, is very spread out. Not everyone can come into town for Mass, pastoral instruction, or any special needs they may have. So we bring Mass and the Sacraments to them.
Our new church is the focal point of parish life. In addition to the church itself, we have lodging for clergy and for the Sisters who serve with us. We also have living space for our catechist and his wife, and we have classrooms for parish activities.
About two-dozen children attending secondary school live at the parish. Without safe and convenient lodging, they probably wouldn't attend school. Their parents are supposed to provide food but they are so poor we usually wind up feeding the kids as well.
Recently, we offered our parishioners Pre-K daycare. We saw that mothers had their hands full dealing with morning chores and the children. Without blinking an eye, we had about 30 little ones show up! We feed them as well because the drought has taken its toll.
"I fully realize that my future here—and the future of our parish—is in God's hands."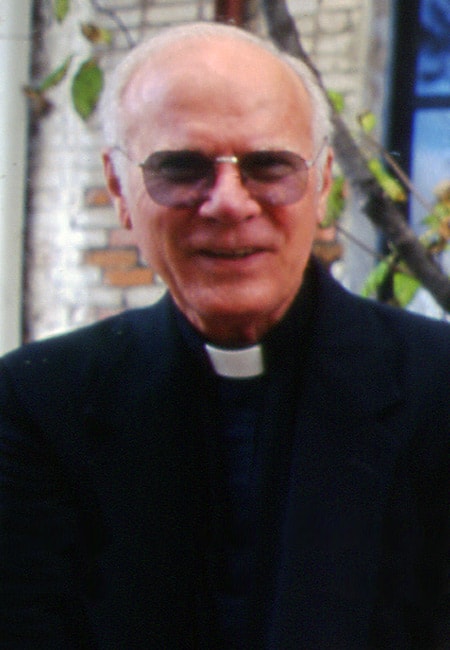 Like much of east Africa, we have not had normal rains in about two years. What will come out of the ground in a few months is still a question mark. That's why I am so grateful for our donors. Every $25 gift we receive buys enough food to feed a small family in crisis for an entire month.
The lack of dependable rainwater has had other consequences. The Watatulu, for example, are pastoralists who depend on cows and goats for their livelihood. But without water, most of their animals have died off. The Watatulu do not have tools to cultivate the land. Nor do they have land with olive trees, date trees, or coconut trees. Yet they must switch to crops or they will be left completely impoverished.
What's left for a semi-retired missioner to do? I think about building a water system with a solar pump that pulls water out of the ground so women don't have to walk miles each day to find a usable well. I think about adding 15 new outstations so that more people can celebrate our faith right where they live. And I think about helping more children stay in school with safe lodging and all the supplies they need.
I fully realize that my future here—and the future of our parish—is in God's hands. But what inspires my mission work each day is knowing that your prayers are with me—and that your gifts of support are making a difference for so many of our poor. God bless you for being a loyal and generous missioner. Be comforted knowing that my prayers are with you, too.
~ Father Edward Schoellmann, M.M.