Father Dennis Moorman: My North Star

When Jesus called his first disciples, he began a ministry of healing that would become my north star. A compassionate person, I have learned, is a powerful healer.
I serve the people of Brazil as a Somatic Experiencing practitioner. Let me explain…
Somatic Experiencing is a therapy that aims to relieve the symptoms of post-traumatic stress and other problems caused by trauma. We assess a client's perceived body sensations—or somatic experiences—focusing on the mind-body connection. Then within a safe environment, we work to free up the body's tensions so that the person returns to a state of calm.
In and around São Paulo's poorest neighborhoods, I see some of the most difficult trauma cases imaginable. People live under constant physical threat. Trauma can be the result of gun violence, domestic abuse, assault, or abandonment.
There are underlying reasons for São Paulo's extreme social conditions. Poverty and unemployment are widespread, and drug trafficking is just a fact of life. Conditions in some neighborhoods are so bad that people tell me they are actually afraid to venture out for an evening prayer service or a community meeting.
"In my practice I can never separate the physical from the emotional—or the spiritual. As a witness to the Gospel, I believe that to love is to heal."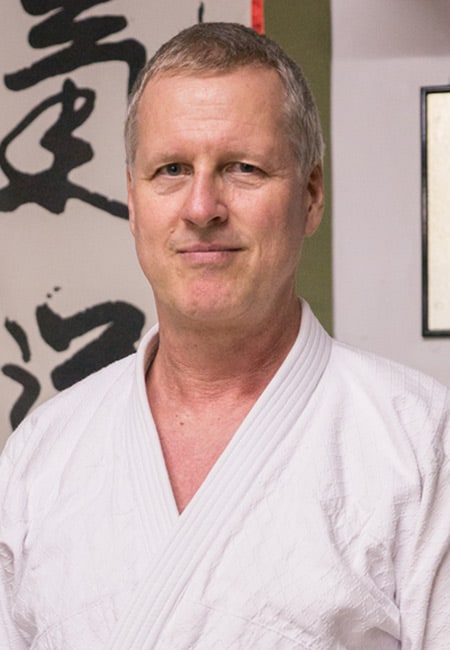 At our centers we offer natural methods of healing as an alternative to medications. Each of our training sessions has from 10 to 60 clients. A volunteer assistant is present for every three clients. A unique feature of our program is that many people who have gone through Somatic Experiencing return as volunteers. They return out of gratitude for their healing and to encourage those still in therapy.
I remember one young woman in her 20's who suffered from depression and tried to commit suicide three times. After undergoing therapy, she was finally able to escape her suffering. That's when she decided to become a volunteer. She wanted to give back by helping others.
With trauma, a common defense mechanism is dissociation from all the important ways we connect to ourselves, other people, and the world. That's when I discovered that trauma and spirituality are intertwined. Spirituality is the experience of being connected—to our self, other beings, our physical environment, and to God.
In my practice I can never separate the physical from the emotional—or the spiritual. As a witness to the Gospel, I believe that to love is to heal. As Jesus said in one of his greatest lessons, "Amen, amen, I say to you, whoever believes in me will do the works that I do, and will do greater ones than these…" (John 14:12)
I am humbled by this scripture. Will I live up to Christ's words? That's when I remember that you are praying for me, and with your every act of compassion we are building God's Kingdom together. God bless you for being a healer, too, and for making my mission a north star for so many people in need.
~ Father Dennis Moorman, M.M.