Father Raymond J. Finch:
This is What Gratitude Looks Like
These are the twin blessings of my life: the gift of Maryknoll and the prayerful support of donors like you.
I begin 2019 with gratitude for you, all that we have accomplished together, and the gifts I know we will share in the months ahead. Here are just a few of them…
Maryknoll will continue to save lives in East Africa. Civil war and food insecurity in South Sudan are causing havoc. Aside from the internally displaced, thousands of South Sudanese have fled to neighboring Uganda. That's where Father John Barth, M.M. continues his mission of mercy in a U.N.-sponsored camp. When he can, he gets food and medical supplies back to his parish in South Sudan.
Father Michael Bassano, M.M. serves as chaplain in Malakal, South Sudan in a refugee camp too, visiting the sick, caring for the elderly, and encouraging the children to continue their studies. Father Tom Tiscornia, M.M. is another member of our East Africa team. He is a chaplain in Wau, South Sudan where families have taken refuge in church compounds.
Their compassionate care is the face of the Church to the world. God willing, we will send one or two more missioners to East Africa in 2019.
Our missions in Asia are another sign of God's grace. Father Gerard Hammond, M.M. is preparing to enter North Korea with medicines for patients suffering from drug-resistant tuberculosis. Father Jerry goes in partnership with the Bell Foundation twice a year. May his compassion be received as a gesture of peace.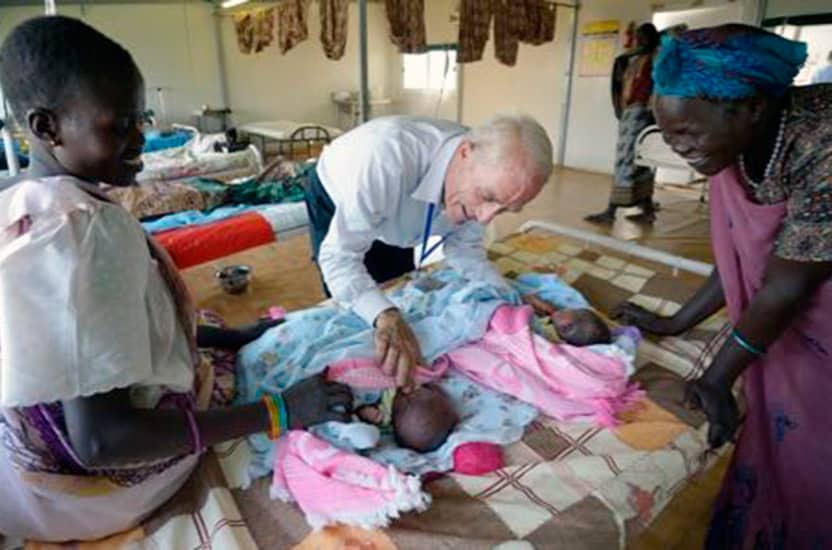 Maryknoll continues our presence in Eastern China. We now have two young Maryknollers serving there as educators teaching English. Serving with them is Father Brian Barrons, M.M. who supports Maryknoll's growing formation efforts on behalf of Chinese priests, Brothers and Sisters.
Father Kevin Conroy, Maryknoll priest associate, will help expand our mental health programs in Cambodia now that our HIV/AIDS programs are winding down.
In Latin America, our Mission Center in Cochabamba, Bolivia is educating catechists, religious, and priests from all over the Americas and beyond. Last year Maryknoll participated in the planning of in Bolivia's Mission Congress for the Americas to promote evangelization throughout the hemisphere. As a result, Latin America will receive more catechists and parish leaders, more social justice and environmental activists, and more volunteers ready to share the Gospel.
We also plan to expand our short-term mission trips. What inspires me most is when lay people return from an immersion trip and model the programs they experienced overseas in their own home diocese or parish. That's the Holy Spirit at work!
How will you grow in mission this year? Whatever your path to Christ, I will be praying for you each day of the new year, grateful for your love of Maryknoll Fathers and Brothers and the people we serve. Together I know we will accomplish all we hope for. And a year from now, we will count even more blessings as missioners of God's Word.
– Father Raymond J. Finch, M.M.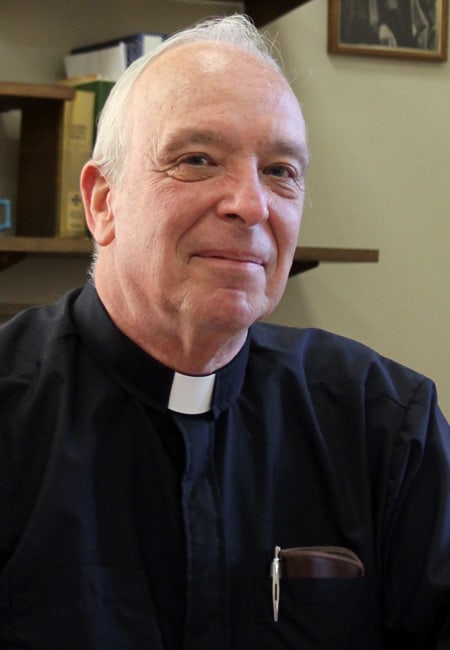 "Whatever your path to Christ, I will be praying for you each day of the new year, grateful for your love of Maryknoll Fathers and Brothers and the people we serve."