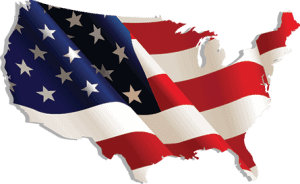 This Memorial Day, We Remember and Honor our Missioners who Served our Great Nation while in Mission
At Maryknoll Fathers and Brothers, we remember our Missioners who have served our great nation, continue to serve in mission or died while doing so.
One of our missioners who has served in the military is Father Vincent R. Capodanno, M.M.
Father Capodanno was born on February 13, 1929 on Staten Island, New York. He entered Maryknoll in 1949 and was ordained in 1958. His first mission assignment was in Miaoli, Formosa (now Taiwan). In August 1965, Father Capodanno asked to be reassigned from mission in Formosa to serve as a U.S. Navy chaplain. He volunteered immediately for duty in Vietnam and served with a unit of the U.S. Marines. Chaplains of the U.S. Navy oversee religious ministry in the Marine Corps.
Father Capodanno was killed in action on September 4, 1967. In a devastating twist of fate, he had been due to return to the U.S. that October.
Father Capodanno was bestowed the Medal of Honor for service with the Marine Corps. Although he never donned a weapon of war except those in the spiritual realm, he served his country as a solider of faith and hope on the battlefield.
In 2017 a documentary about Fr. Capodanno's life, Called and Chosen was produced and aired on the 50th Anniversary of his death.
We are honored to have been chosen to receive the prestigious Gabriel Award for this film.
"I am just there with them – I walk with them and sit with them; I eat with them and sleep in the holes with them – and I talk with them – but only when they are ready to talk. It takes time, but I never rush them."
"Thank you" from the Maryknoll Fathers and Brothers serving in mission all over the world.
MAILING a Donation or Letter
Maryknoll Fathers and Brothers
P.O. Box 302
Maryknoll, NY 10545-0302