We are Missioners of HOPE in Cambodia
Our Maryknoll Fathers and Brothers serve side by side and in prayer with other members of the Maryknoll Family to better serve the people of Cambodia.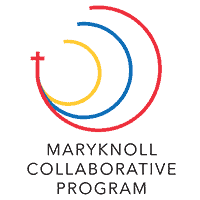 The Maryknoll Fathers and Brothers, Maryknoll Lay Missioners, and Maryknoll Sisters have been on mission together in Cambodia for 25 years.
Although we are all separate financial entities, we're part of the same family who share the same mission values and work together in many countries, such as Cambodia.
The needs of the poor, the ailing and the marginalized in Cambodia have grown at an alarming rate. To continue living the Gospel with our dedicated partners (the Maryknoll Sisters and the Maryknoll Lay Missioners), we need your continued prayers and support.
When families are in crisis, Maryknoll extends two hands: one with compassion of Our God; the other with missions that alleviate the worst forms of poverty.
With your help, we can reach an even greater number of people in need.
Together, we are doing even more as missioners of hope in Cambodia:
Deaf Development Program is the only agency serving the general deaf population of Cambodia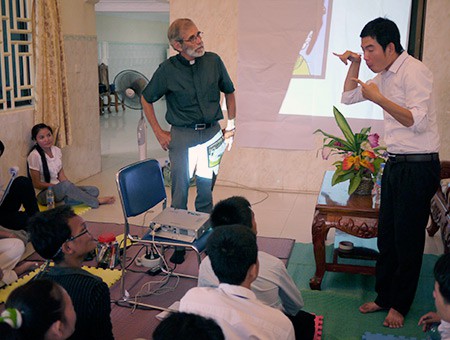 This is the heartbreaking reality: About 51,000 Cambodians are deaf and a half-million more are hard of hearing.
The average deaf person coming to Maryknoll for help is in his or her 20's, has no language ability, has never been to school even for a day, and has never met another deaf person.
That's because fewer than 4% of deaf people in Cambodia receive services of any kind – only 50-60 deaf Cambodians have finished high school.
"We begin with the intensive teaching of Cambodian Sign Language, then we offer two years of non-formal education. With these skills, deaf people can begin job training." ~ Father Charles Dittmeier, Maryknoll Priest Associate, Head of Maryknoll's Deaf Development Program
Our program is labor-intensive and complex. It requires interpreters and supervisors to travel extensively to find deaf people, and then to raise awareness with village chiefs, local officials, parents, and the deaf themselves.
Slowly but surely, support at the local level is improving and awareness of the deaf has increased. Father Charles is especially hopeful for a new working relationship with the Cambodian government. His goal: more hires in Cambodia's civil service.
All donations received will go to support efforts in Cambodia and will be split equally between the three Maryknoll entities.
The Maryknoll Sisters Education Program for Orphans with HIV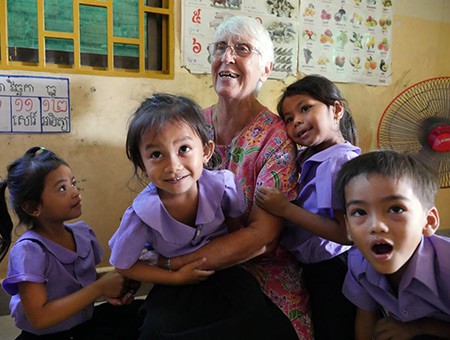 In Cambodia, 48,775 children are sadly living in orphanages. Sister Mary Little, M.M. and Sister Ann Sherman, M.M. organize education for the most vulnerable of poor children in Cambodia through the Boeung Tum Pun Community and Education Project. Many of these children are orphans or HIV+.
The project gives hope to families in need that their children will have the chance for a better education and future.
Sister Mary runs a pre-school in Chak Angre, which helps prepare students to enter grade one with a knowledge of the Khmer language, alphabet and culture. The pre-school is only one part of the Boeung Tum Pun Project.
The project also helps support secondary school's students. Sister Ann teaches English to students in grades three through six, learning English is vital to these kids because it is considered key in finding a good job later.
In addition, the project provides health and nutrition classes in government schools and neighborhoods as well as two centers where children can play safely.
"The children's centers are like an oasis here. Children have the chance to make jigsaw puzzles, build houses or anything with Legos, dance and sing. Since there are no books or toys in their houses, they love to come to just play and have a good time together." ~ Sister Mary Little, M.M.
All donations received will go to support efforts in Cambodia and will be split equally between the three Maryknoll entities.
The Pillar of Help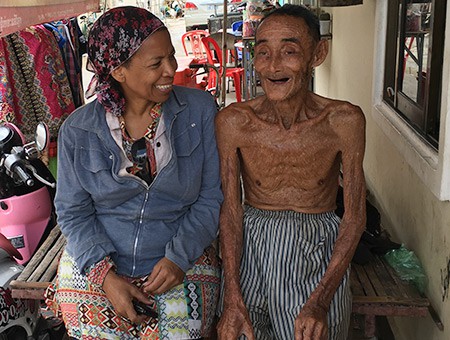 Maryknoll Lay Missioner, Dee Dungy, has been serving in mission for more than five years at the Maryknoll Community Center in Anlong Kangan, a forced eviction resettlement area about 45 minutes outside of Phnom Penh, Cambodia. Approximately 4,700 families live in this shantytown. Here, Dee is involved with several ministries, including two women's groups and an eldercare program. Through these ministries, Dee serves those living in deplorable conditions, including the elderly and other alienated groups living on the fringes of this community. In her work with women's groups, Dee serves the poorest of the marginalized women, nursing mothers and children. Dee teaches and trains mothers about the importance of good hygiene, how to make nutritional boba (rice porridge) for their families and provides basic first-aid care for the children.
Dee also works with Pillar of Help, a ministry which was founded in December of 2013. The project began by teaching migrant workers best practices for travel and work safety across borders. Now the program has begun to include outreach and holistic care for the left-behind children, mostly boys living on the streets. In Cambodia, one out of every six boys is a victim of sexual abuse. Weak law enforcement, corruption, extreme poverty and fractured social institutions left by the country's turbulent recent history have left Cambodia with an unwelcome reputation for child trafficking and exploitation.
The Pillar of Help project encompasses both a preventative aspect and offers services for those who experience abuse.
There are 60 individuals currently enrolled in the program:
Workshops and training throughout the rural areas of Cambodia target youth who may be at risk regarding issues of personal security. Educational workshops are held wherever the boys are – in the villages and at a central community center.
Counselors actively council boys, young men, their families and supporters, whatever their background, to ensure protection from sexual abuse and exploitation of any kind.
Dee and another staff member monitor the enrolled children in the community center, and their activities and grades in the public schools. If the children have not been attending school, program facilitators coordinate with parents or caretakers to resolve any issues.
Dee and her colleague offer Child Protection Awareness training in the surrounding schools, orphanages and churches.
A workshop called "Know Your Rights" focuses on rebuilding trust and rehabilitative caring sessions for abuse victims. The program also provides a range of confidential, free, easily accessible and sensitive services for these individuals.
All donations received will go to support efforts in Cambodia and will be split equally between the three Maryknoll entities.
Your prayers are a comfort…
Knowing that you are joined with us in prayer is a great comfort to every Maryknoll Father and Brother. Please take a moment to share your prayers and they will be forwarded in your name to our missioners in Cambodia. Post your Prayer.
MAILING a Donation or Letter
Maryknoll Fathers and Brothers
P.O. Box 302
Maryknoll, NY 10545-0302