DUE TO RECENT COVID CONCERNS, THERE WILL BE NO IN-PERSON VIEWING OF THIS MOVIE
INTERNATIONAL FILM FESTIVAL
September 2021 – May 2022
This Month's Movie:
The Boy in the Striped Pajamas
From:
U.S./UK (2008)
Dir. by Mark Herman
Date & Time:
Friday, January 21, 2021 
At 7:30pm
"Kindness – the Fruit of Love and Sacrifice"
Coming through the pandemic, through fear into hope, we are confirmed by the promise of our God who raised Jesus through death into Life. This is why God became human. Only the God who enters history can conquer fear. "Only this God saves us from being afraid of the world and from anxiety before the emptiness of life." – Pope Benedict XVI. Human kindness assumes a deeper meaning through the past year. Artists are our compass reminding us that death and life – despair and hope can bring us closer together:

"Kindness"
Before you know what kindness really is you must lose things, feel the future dissolve in a moment…Before you know kindness as the deepest thing inside, you must know sorrow as the other deepest thing…You must speak to it till your voice catches the thread of all sorrows…Then it is only kindness that makes sense anymore, only kindness that ties your shoes and sends you out into the day to gaze at bread, only kindness that raises its head from the crowd of the world to say It is I you have been looking for, and then goes with you everywhere like a shadow or a friend.
– Naomi Shihab Nye. Words Under the Words: Selected Poems, 1995.
Films will be introduced and followed by a brief discussion facilitated by a Maryknoll missioner. Come, enjoy and reflect on our faith through the art of film.
September 2021 – May 2022
Place:
In-person at Maryknoll Center and Webinar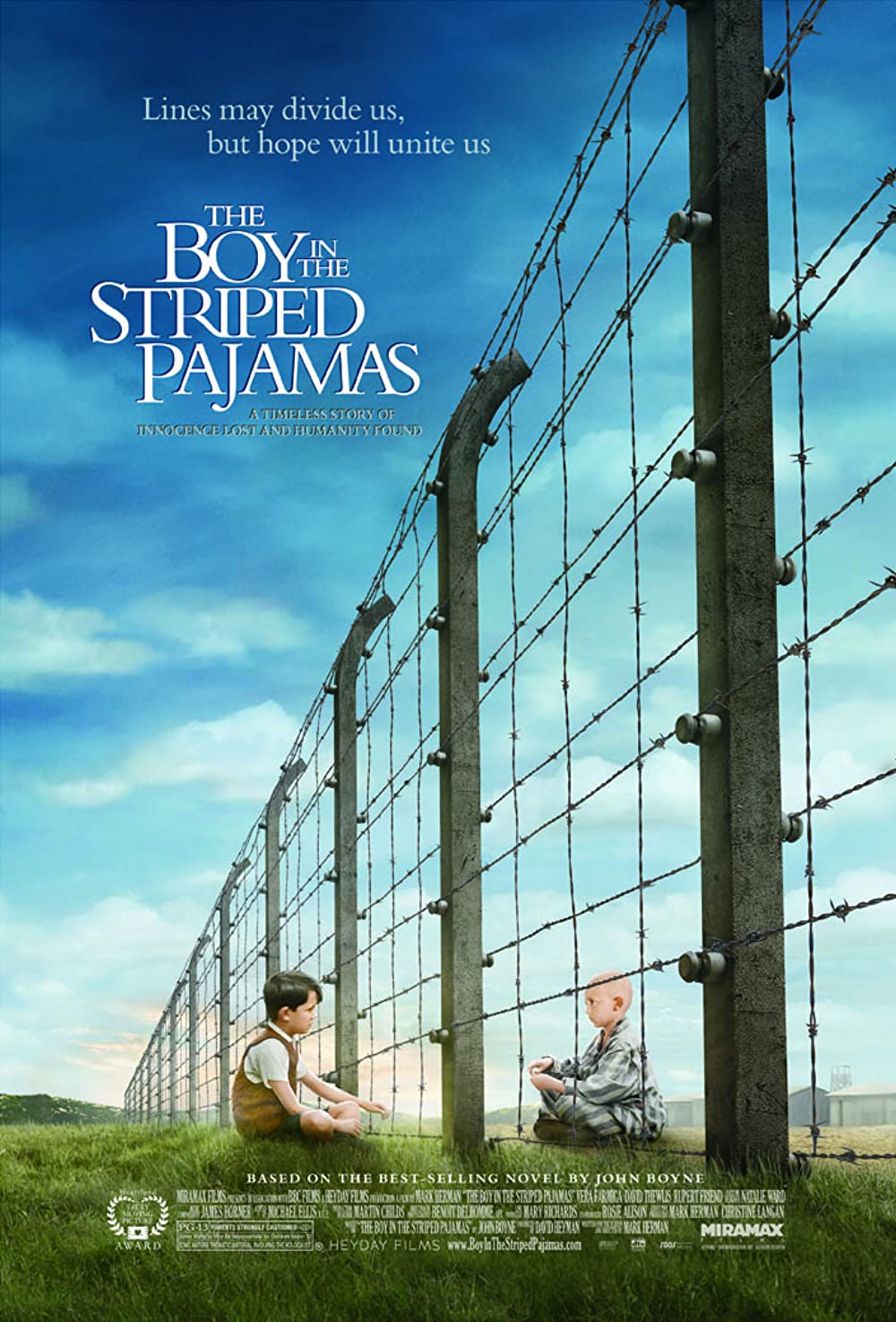 Friday, JANUARY 21, 2021
The Boy in the Striped Pajamas
2008 – U.S./UK
Dir. Mark Herman
Maryknoll Fathers and Brothers Kicks Off
Its 2021/2022 International Film Festival Season.
The Boy in the Striped Pajamas
Through the innocent eyes of Bruno, the eight-year-old son of the commandant at a German concentration camp, a forbidden friendship with a Jewish boy on the other side of the camp fence has startling and unexpected consequences.
FILM FEST REGISTRATION – FREE ADMISSION
Friday, September 17, 2021
"Mustang" Turkey/France/Germany 201
Friday, October 15, 2021
"The Kid with a Bike" Belgium 2011
Friday, November 19, 2021
"From Mao to Mozart" US 1979
Friday, December 17, 2021
"The Trip to Bountiful" US 1985
Friday, January 21, 2022
"The Boy in the Striped Pajamas" UK/US 2008
Friday, February 18, 2022
"Just Mercy" US 2019
Friday, March 18, 2022
"A Special Day" Italy/Canada 1977
Friday, April 22, 2022
"Secrets and Lies" UK/France 1996
Friday, May 20, 2022
"First Cow" US 2020