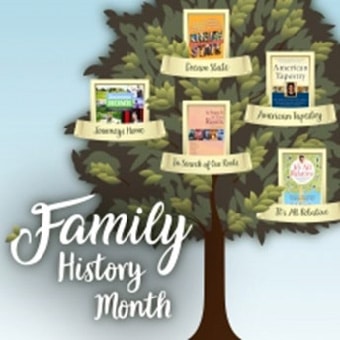 English
We will be featuring Family History Month in the Fall Newsletter.
If you'd like to participate, please submit the names of the countries of your family's ancestry.
If different from its current name, please use the name the country was known by at the time you or your ancestors came to the United States.
If you have pictures of the first family members who came to America that you'd like to share, please submit them as well to pr&etevents@maryknoll.org

Español
Estaremos presentando el
Mes de Historia Familiar en el Boletín de Otoño.
Si desea participar, envie los nombres de los países de ascendencia familiar.
Si es diferente de su nombre actual, utilice el nombre por el que se conocia al país cuando usted o sus antepasados llegaron a los Estados Unidos.
Si tiene fotos de los primeros miembros de la familia que vinieron a Estados Unidos que le gustaria compartir, envielas también a prEtevents@maryknoll.org