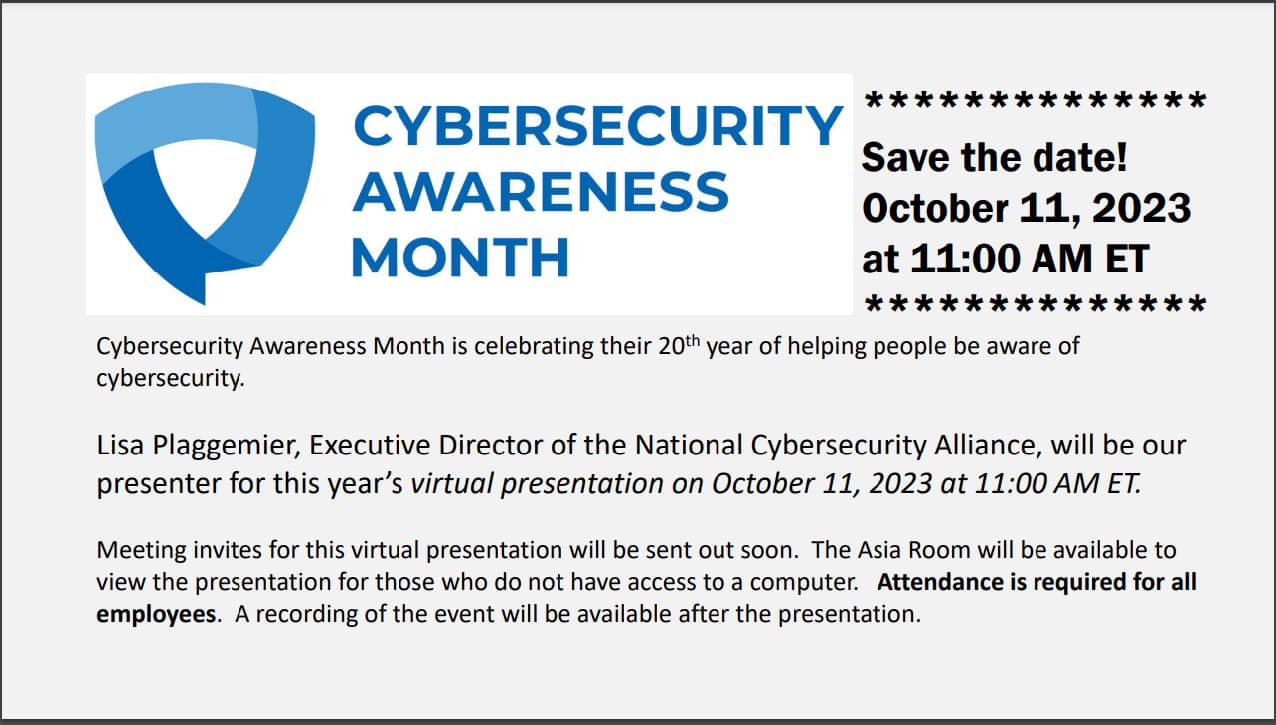 Cybersecurity Awareness Month is celebrating their 20th year of helping people be aware of cybersecurity.
Lisa Plaggemier, Executive Director of the National Cybersecurity Alliance, will be our presenter for this year's virtual presentation on October 11, 2023 at 11:00 AM ET.
Meeting invites for this virtual presentation will be sent out soon. The Asia Room will be available to view the presentation for those who do not have access to a computer. Attendance is required for all employees. A recording of the event will be available after the presentation.