We are a Catholic Society of priests and brothers based in the United States. We are dedicated to missionary work overseas in over 20 countries. Additionally, we animate Catholics in the United States to follow their own baptismal call to share God's compassion and love with the poor, the sick, and all those in need.

(Fr. Lance P. Nadeau, Fr. James M. Lynch, Fr. Timothy O. Kilkelly, Fr. Juan Montes Zúñiga)
The Maryknoll Fathers and Brothers is overseen by our General Council, led by Superior General Rev. Lance P. Nadeau, M.M.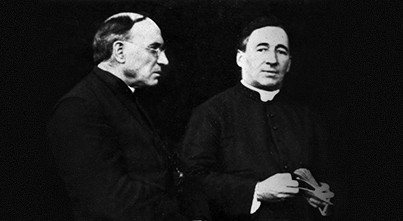 (Our Co-Founders Father Price and Father Walsh)