A Maryknoll Christmas Experience
Join our Members as we sing familiar Christmas Carols Hear music from countries where we serve in Mission Listen to stories from our Missioners about their Christmas experiences throughout Asia, Africa and Latin America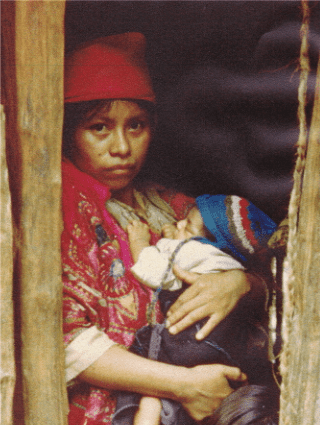 Mshea / Guatemala
Photo by John Barth, MM
It's Christmas again
even the words have lost the mystery
Christmas again
but where shall we look?
where is the stable?
the young mother with child?
where shall we look
in a world where He is out of place?
Shall we look in the same old places?
Shall we look at all?
or…Shall we look
among those who do not belong
those born on the margin of our world
in the stables of sticks and tarpaper
in cardboard shelters of our cities
among the refuse and refugees?
There
He again finds a place
among those for whom
there is no room
We live too close to the mystery
of Christmas again
ever old and yet
newer than ever
already among us
the child of violence and war
the woman searching for a place
beyond poverty and desperation
a place to give life
in the Bethlehems of our world
Christmas
time of mystery
time of gift giving
and the gift is already given
the promise fulfilled
amid the stars and stables
of our world
It's Christmas
and the God of newness
calls us once again to awaken.
Maryknoll Christmas Photo Album
Enjoy these photos taken from missions and here at Maryknoll Society, over the years. 
A Maryknoll Christmas
As we approach the end of the year, we wanted to share a special Christmas playlist from Maryknoll for all of us to enjoy!