St. Augustine's National Junior Art Honor Society 2020 Exhibit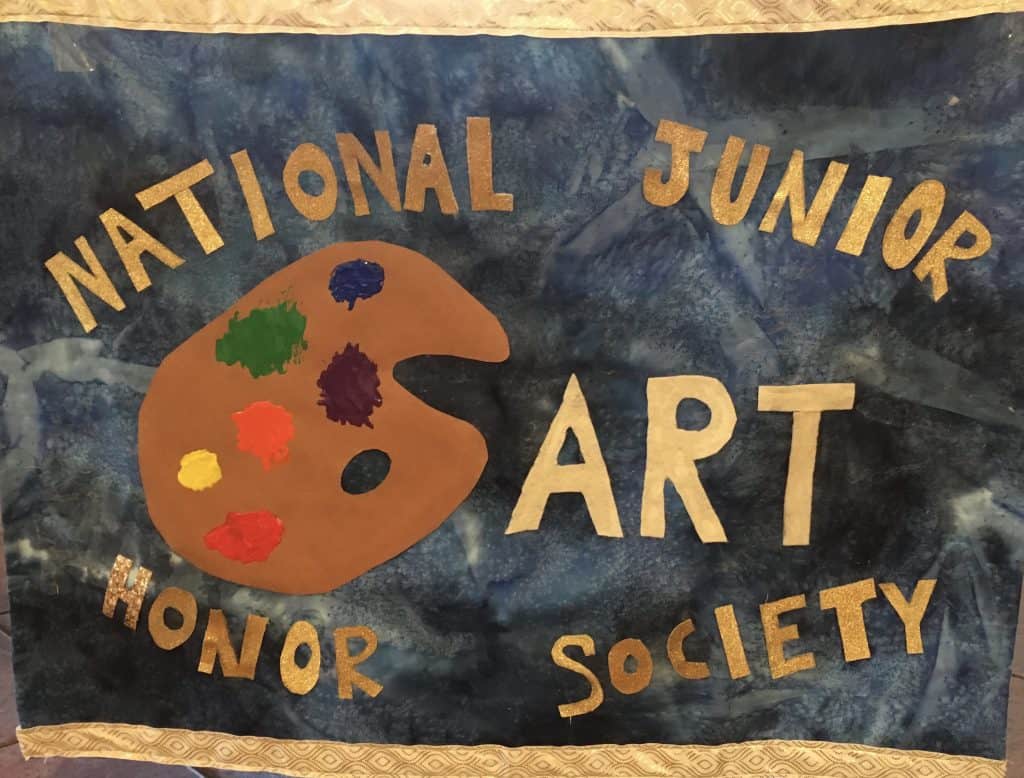 The exhibit was originally scheduled to be displayed at the Maryknoll Society Center in May of this year. Due to the restrictions of the COVID-19 pandemic, the event had to be cancelled; however, thanks to the efforts of our Community Outreach and Digital Marketing teams, we can now bring this exhibit to the local community and our friends and followers around the world.
The most powerful Catholic prayer, with countless miracles and conversions to it's credit is the Hail Mary.
Mary is our Mother who always comes to us whenever we are in need. She does not forget her children. And when her children are in difficulty, when they need something and call on her she hurries to them.
Needless to say, 2020 has been a difficult year for all Mary's children. It has been a year of pandemonium, of fear, grief, unrest and high anxiety. We ask ourselves . Why?
Mary our Mother offers hope, healing and comfort. She is always here for us.
The St Augustine School's chapter of the National Art Honor Society dedicates their artwork this year to Our Lady. The artwork they created was made from each student's personal vision and love for Mary.
We hope that you enjoy our artistic tribute entitled " Hail Mary"
Anne Zimmerman 
St Augustine School Art Teacher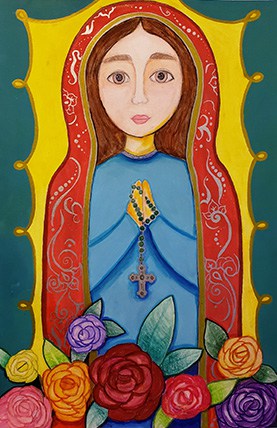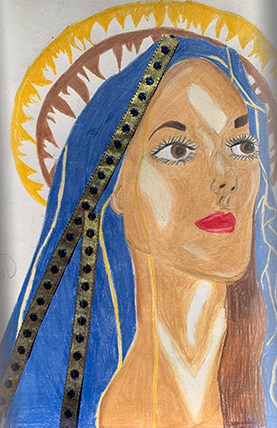 Beatrice Muraca - 8th Grade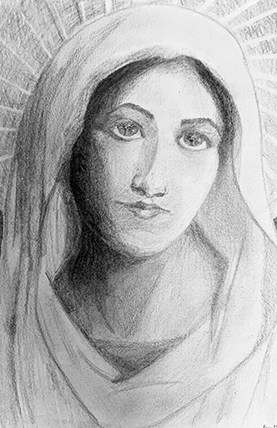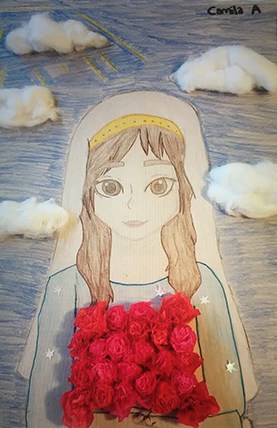 Camila Albarracin - 8th Grade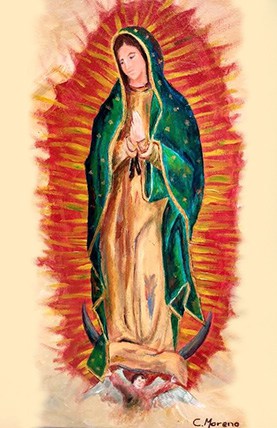 Cecilia Moreno - 9th Grade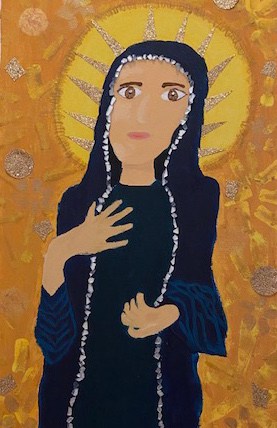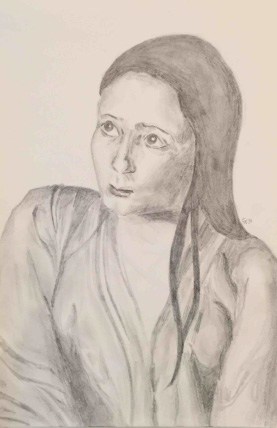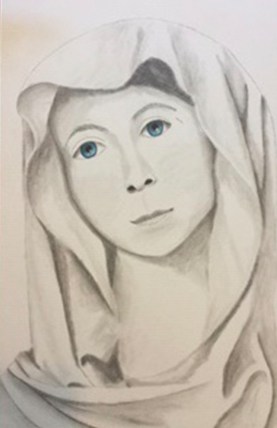 Keira Eldredge - 8th Grade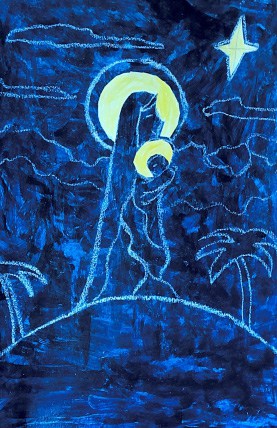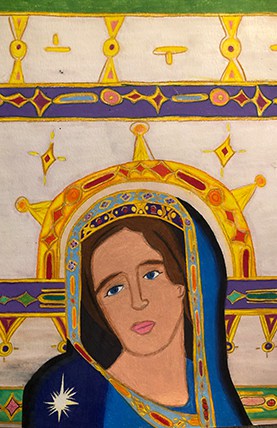 Sean Flaherty - 6th Grade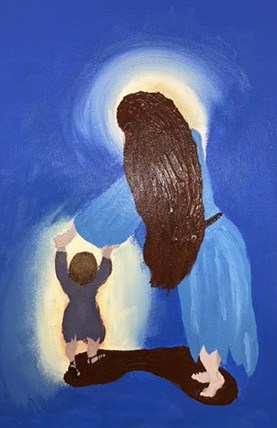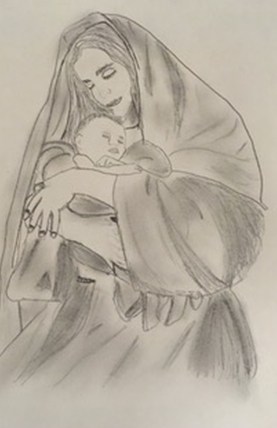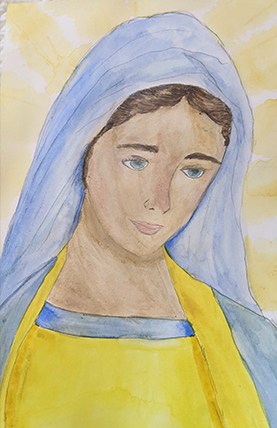 Stefanie Weber - 10th Grade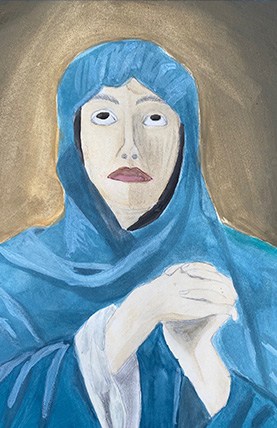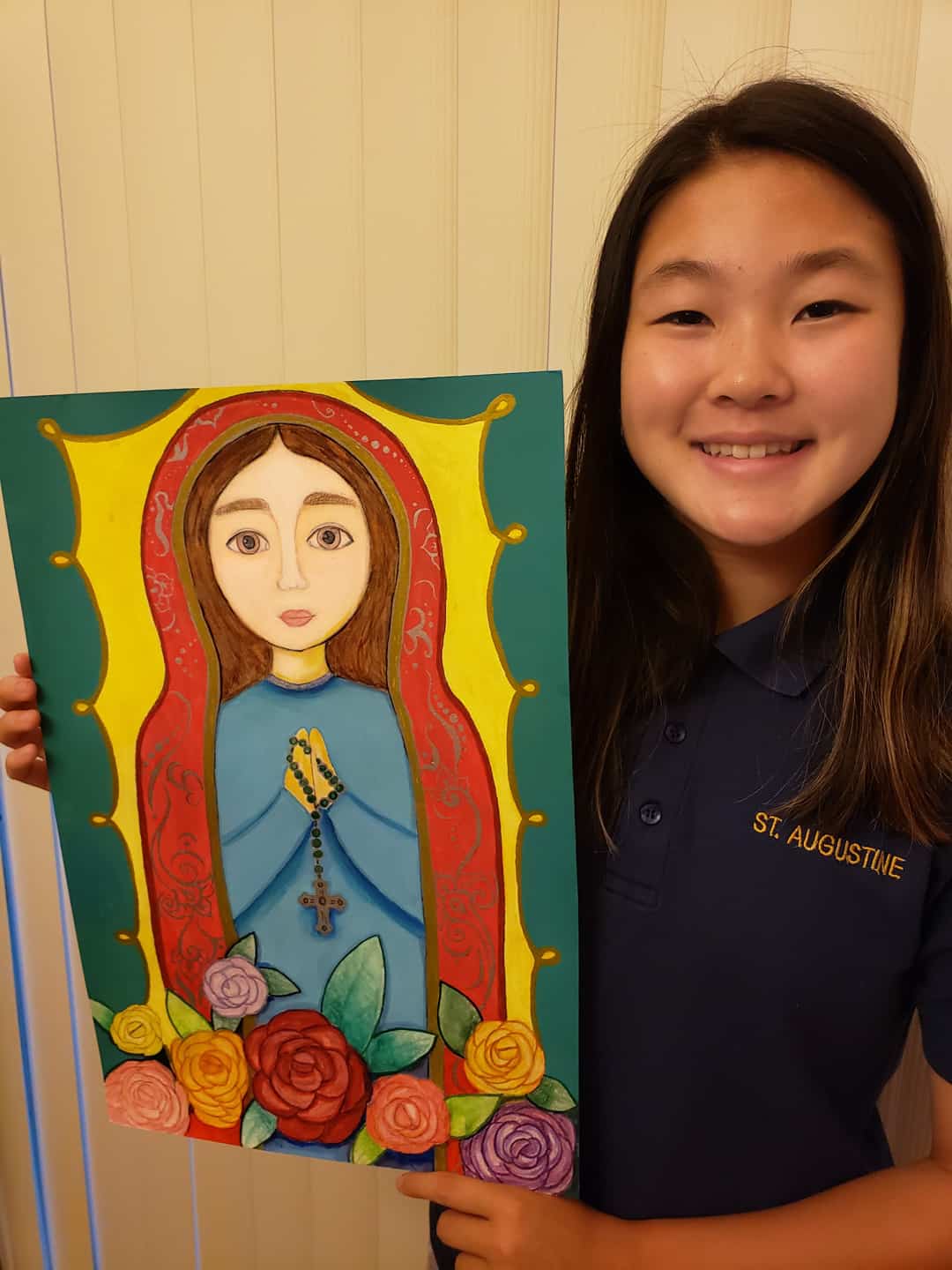 Arianna Chin – 7th Grade
"I wanted to express through my painting not just Mary's holiness, but how she is also human too."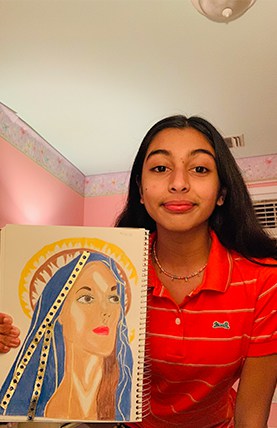 Beatriz Muraca - 8th Grade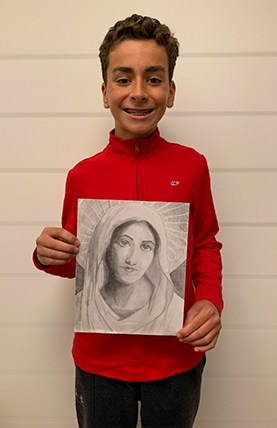 Ben Muecke - 8th grade
Ben's Inspiration:
The Blessed Mother is the mother of God, and is also everyone's spiritual mother. Mary intercedes directly to God for all who pray to her. To me, the blessed Mother is a merciful, holy being, who watches over me always and loves me. When I am in need, she will pray for me, and I will pray to her, to help me on my way. In my artwork, I express my love and devotion for her. I depict her praying, and I feel that this symbolizes her praying for people in need.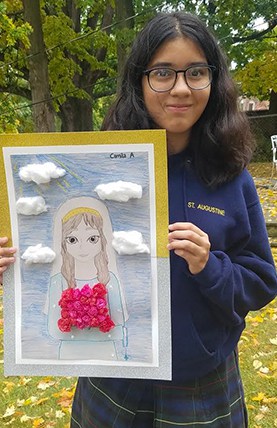 Camila Albarracin - 8th Grade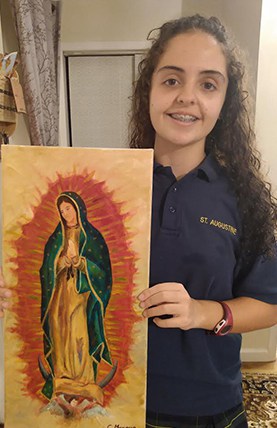 Cecilia Moreno - 9th Grade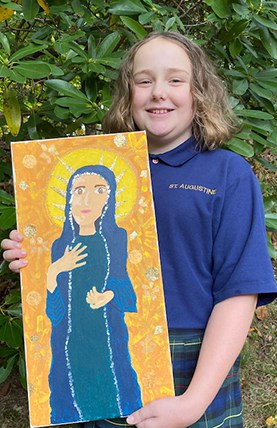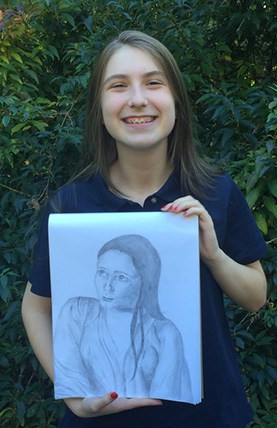 Faedra Hose - 10th Grade
Faedra's Inspiration:
This drawing of Mary was my interpretation of Henry Ossawa Tanner's oil painting of
Mary as a young girl at the Annunciation.
I was struck by the look of complete faith in her face just slightly clouded by doubt. We
don't often see paintings or art depicting Mary as young or in such an intimate way.
She looks like what she was in the beginning- a young girl who is called to serve her
lord in a momentous event that she had no idea about the realities of what is being
asked of her. The look of surprise and wonder yet some fear is very potent.
I wanted to try to reinterpret this painting as a charcoal sketch. Many times changing
mediums can affect the overall mood of the artwork. I felt that as Mary was close to
my age, I wanted to try to convey in my attempt at this sketch, the feelings I would
have imagined she felt by using graphite to accentuate the shadows and mood of her
facial expressions. It was not an easy drawing, and I felt somehow that I drew closer to
understanding just a small part of the holiness of Mary, if we as regular people can ever
really understand these sacred mysteries.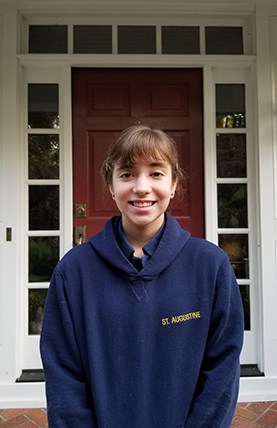 Keira Eldredge - 8th grade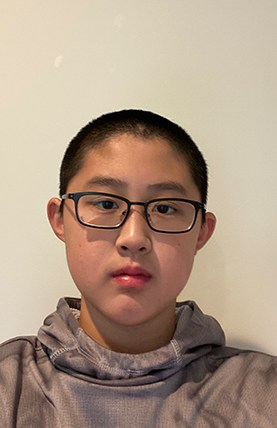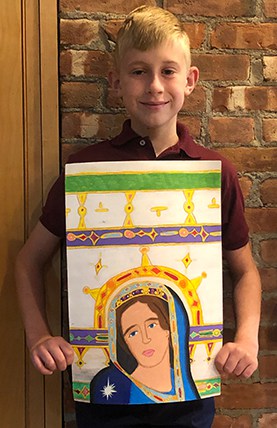 Sean Flaherty - 6th Grade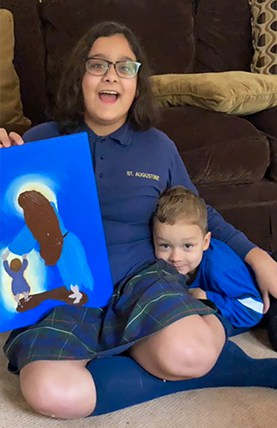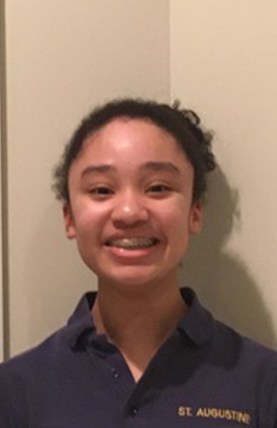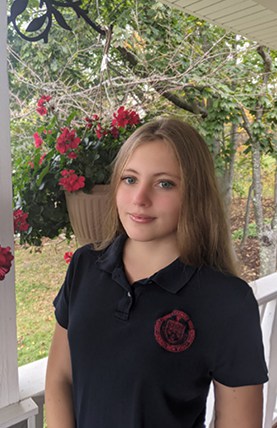 Stefanie Weber - 10th Grade
Stefanie's Inspiration:
Mary, the Mother of our Lord, was the muse for the project. But how can one capture the essence of our Mother's beauty in just one piece of art? There are so many facets to her love, her pureness and her forgiving and understanding way. Her love for us is so strong, as strong as the love of our own earthly mothers. Loving Mary is one of the most important ways we can get close to God and praying the Rosary is a special way to do so. My piece reflects her pure beauty and loving heart, and it's how I picture her when I pray.