Maryknoll Museum of Living Mission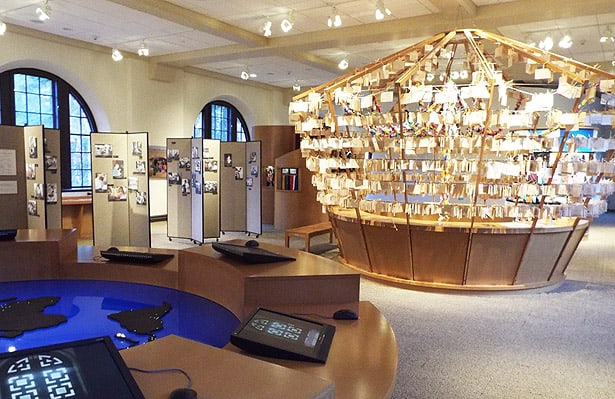 We invite you to walk in the footsteps of Maryknoll's first missioners and then to accompany today's Maryknoll Fathers and Brothers as they travel along the many uneven paths around the world to serve the poor.
Museum hours are 10am – 3pm   Mon. – Sat.
Maryknoll Center Gift Shop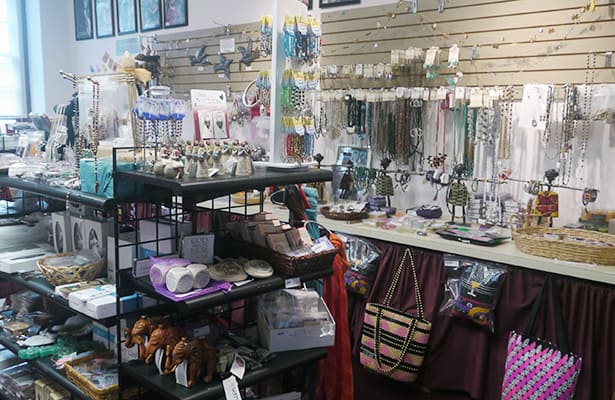 The Maryknoll Gift Shop is a "one-stop shop" for truly unique gifts, Orbis Books that inspire, and fair trade food items. Many items are hand-crafted by local people overseas, befriended by Maryknollers over the years.
Gift Shop hours are 10am – 2pm Tues. – Fri.; 10am – 3pm  Sat.
The Maryknoll Museum of Living Mission offers numerous stories about sharing God's love and the Gospel in combating poverty, providing healthcare, building communities and promoting human rights. These missioner tales of love, faith, hope and deeds come to us from Africa, Asia, Latin America and right here at home. The always evolving Maryknoll museum, through engaging exhibits, artifacts, photographs and videos, offers a glimpse of Maryknoll's past and the mission vision of our founders along with the stories of our ongoing fulfillment of mission in today's world.
Discover the huge commitment that was made by many Maryknollers, artisans, benefactors and others to complete the massive fieldstone building that stands on Sunset Hill and from which new missioners are sent into the world. Listen to the prayers and stories of Maryknoll missioners who, at this moment, are helping the Nepalese recover from a devastating earthquake, treating tuberculosis patients in North Korea, preventing blindness among the people in South Sudan and caring for street children in Bolivia. Before you depart, leave behind a prayer or thought on an Asian prayer board and create an origami peace crane — simple gestures that tells everyone that you were here in this holy place.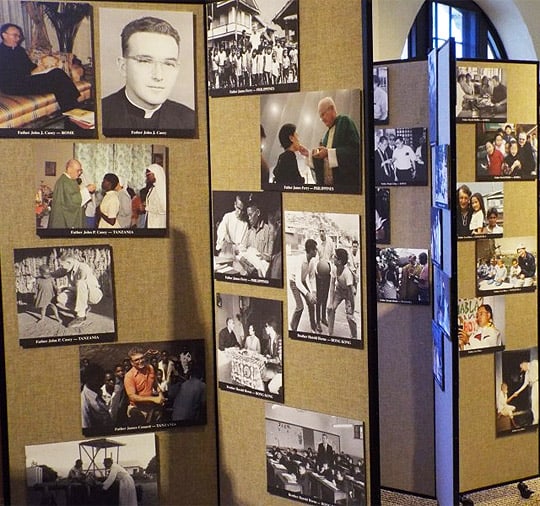 Welcome to the Maryknoll Gift Shop – Worth The Visit!
The variety of offerings in the shop changes with the seasons and includes unique, hand-crafted items from countries Maryknoll serves in mission, including jewelry, clothing, scarves and shawls.
Fair Trade food items from other countries include chocolates, coffee and tea. Fair Trade indicates that the products are not produced by illegal labor and child labor, and those who work in these industries receive fair wages.
Discounts of 40 percent on a wide selection of Orbis Books can also be purchased at the shop. The books provide a great opportunity to expand your spiritual understanding, your world view, and to learn about your global neighbors.
The Maryknoll Gift Shop is open Tuesday – Saturday, 10 a.m. to 2 p.m. The shop also is open for additional hours during special Maryknoll events including Maryknoll's Christmas Concert.