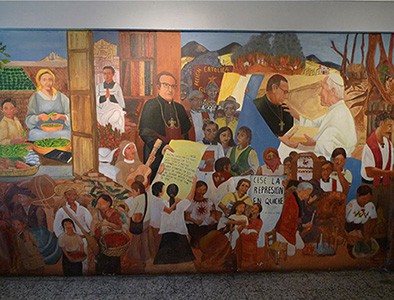 Remate Parish Formation Leadership, Guatemala
Fr. William Senger, MM of the Remate Parish continues to provide formation courses, retreats, and other educational opportunities at the Vicariate and national Church level for our committed laity. Presently, the parish takes in about $650.oo a month and most of this is needed to cover normal administration costs (i.e. utilities, building maintenance, and office expense). There are monthly meetings of the catechists, delegates of the Word, Eucharistic ministers, local (aldea) chapel community coordinators, and youth leaders. In addition they participate with the committed laity in four one-day meetings of our pastoral zone and four Vicariate meetings of three or four days each year. The participants pay for their transportation and the Parish covers the cost of food for these meetings.
Fr. Bill hopes to provide a yearly retreat for the different groups as well as more formation courses, and other educational opportunities for our committed laity. Your gift supports the future of mission.
"We know that all things work for good for those who love God,* who are called according to his purpose."   
Romans 8:28