September 4 is the anniversary of the death of Father Vincent Capodanno, M.M.
During the last few years, a documentary has been in development about the life of Father Capodanno. Produced under the direction of the Father Vincent Capodanno Guild and EWTN, it has received considerable financial and other support from many individuals and organizations.
The Maryknoll Fathers and Brothers is among the film's supporters. On several occasions, filming has occurred on the Maryknoll campus. Father Raymond Finch and Brother John Blazo have participated in the filming.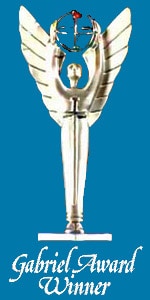 The film, Called and Chosen – Father Vincent R. Capodanno, was broadcast on EWTN.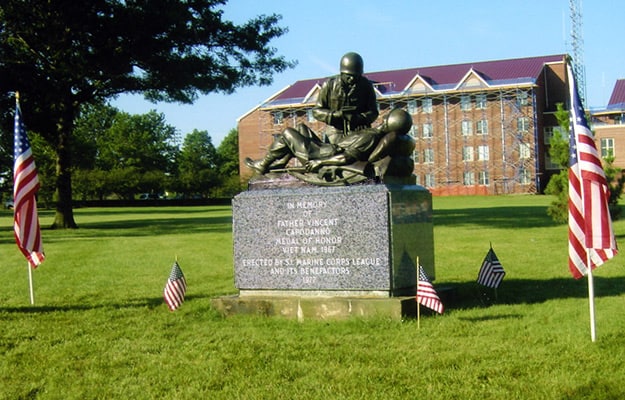 Fr. Vincent Capodanno memorial in Staten Island, NY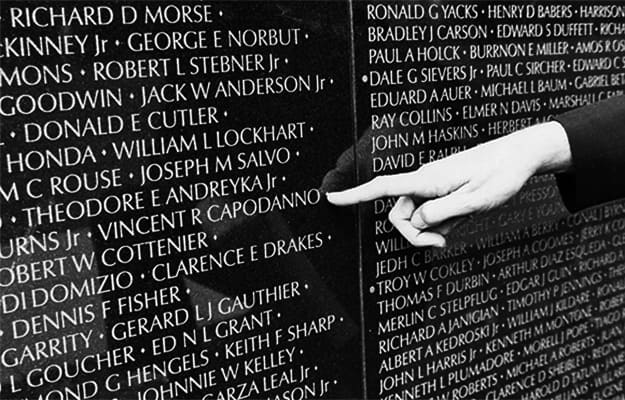 Fr. Vincent Capodanno Vietnam memorial in Washington, DC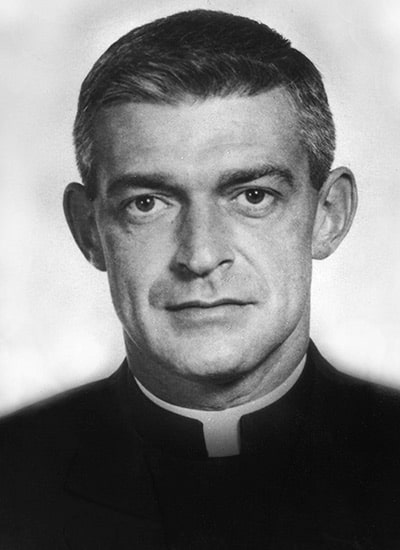 "I am just there with them – I walk with them and sit with them; I eat with them and sleep in the holes with them – and I talk with them – but only when they are ready to talk. It takes time, but I never rush them."
Father Capodanno was killed while serving as a U.S. military chaplain in Vietnam. For heroic actions with the U.S. Marines during a battle with the North Vietnamese army, Father Capodanno posthumously was awarded the Medal of Honor. Over the years, his cause for sainthood has been supported by the Father Vincent Capodanno Guild.
Father Capodanno's Cause for Canonization officially opened on May 19, 2002 and initial documentation was submitted to Rome during May 2004. On May 21, 2006, a Public Decree of Servant of God was issued by the U.S. Archdiocese for the Military Services. The formal renewal of the opening of the Cause for Beatification of Father Capodanno occurred on October 13, 2013 with the Father Vincent Capodanno Guild serving as the Petitioner of the Cause.
In 2017, the U.S. Archdiocese for the Military Services completed its nearly four-year inquiry into Father Capodanno's life. The findings have been submitted to the Congregation for the Causes of Saints in Rome.