We are grateful to those who support our work. We believe that every prayer said on our behalf, every gift made, and every friend who has made sacrifices to keep our mission alive are the lifeblood of Maryknoll Fathers and Brothers.
Explore our Mission Work around the World: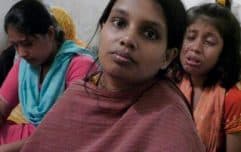 Founded in 1992 by Father Bill Tillson, M.M., and continued by Father William McIntire, M.M., this mission teaches poor women how to sew professionally so they can help support their families. In addition, women receive an academic education since many never went to school.
How to Help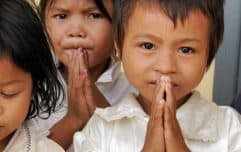 Thanks to Father Robert Wynne, M.M., and others, Maryknoll continues to service the impoverished folks living in shanties outside Phnom Penh in Anlong Kngan by looking after their health and the education of their children. We also seek out the abandoned elderly, providing a couple of hot meals a week and, when possible, attend to their medical needs.
How to Help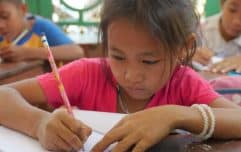 This project meets the needs of poor children in the five villages of Beoung Tum Pun's public schools with two major aspects of the program: tutorial fees for primary and secondary school and a program of overseeing the education of each child by our school assistance manager.
How to Help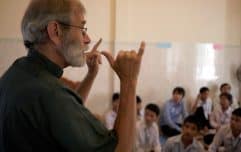 Fr. Charles Dittmeier, M.M. heads the only agency in Cambodia for deaf adults, providing basic education, job training, sign-language development and interpretation, deaf-community development, and social services. Father's objective is to educate and train deaf individuals who can then form a community which advocates for itself and can be integrated into hearing society. Your gift will make this dream a reality.
How to Help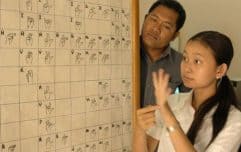 Educating the deaf in Cambodia continues to make a difference to more than 51,000 deaf people and one half million who are hard-of-hearing. You can help Fr. Charles Dittmeier, M.M., MMAF, provide hostels to house and feed students and provide education, job training, interpreting, sign language, deaf community development and social services.
How to Help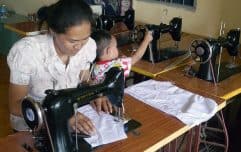 This project responds to the cross-border trafficking of girls and women and provides trafficking survivors and at-risk girls with primary education and then 9th grade education (all within a 9-month period) so they can pass the government equivalency exam. They are provided hotel and tourism training for 2 years where they can each choose to study one of the following specialties: Reception/Front Office; Waitress, Cashier and Catering; Cookís Assistant and buffet setup or Housekeeping and hotel Laundry. Their training includes job placement in an international or boutique hotel in Phnom Penh where the graduates receive high salaries and benefits and so can help support themselves and their families in dignity.
How to Help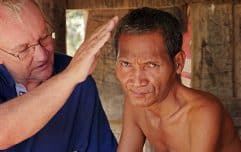 Maryknoll Mental Health (MMH) will provide quality mental health services to Cambodians lacking access to those services, while raising awareness of mental health issues across Cambodia.
How to Help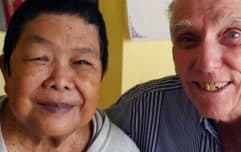 Seedling of Hope for Adults improves the quality of life of destitute people living with HIV/AIDS. We provide services and access to services that promote a healthier and viable life that keep families together. This enables parents to care for their own, preventing the incidence of orphaned and vulnerable children.
How to Help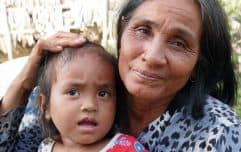 Seedling of Hope Youth helps orphans and vulnerable children affected by and infected with HIV/AIDS in Cambodia. Maryknoll provides food security as well as education, medical and psychosocial support for a combined total of 375 orphans and vulnerable children.
How to Help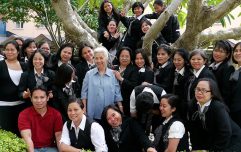 This project helps with formation and education programs for sisters in mainland China. Some of the programs are for groups of sisters founded by Maryknoll (Jiangmen, Fushun, Wuzhou and Meizhou). Part of the curriculum is an English training program.
How to Help
Page 1 of 8