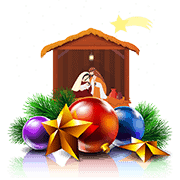 Experience the Joy of Christmas with Maryknoll!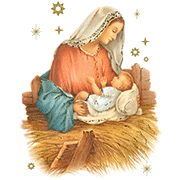 Keep Christ in Christmas is our message to one another and the world. Our Savior has come with the promise of salvation. That's the meaning of Christmas. It's why we celebrate!
Our calling as missioners is to share that message with everyone we know. Need some suggestions to get started? Here are 23 ideas—one for each day of Advent—that will support your celebration of Christmas as a witness of faith to the world.
How to Keep Christ in Christmas during Advent:
Christmas came and went
almost unnoticed.
Then after all the running around
and anxiety about finding it,
there it was:
6 pounds 8 ounces and growing,
her given name, Milagro (Miracle).

We almost missed it again
but then we found her
in a poor house
just like Bethlehem.

Thanks to this miracle,
we looked around and
found them everywhere,
with muddy feet and bright faces.

I never thought this was really Christmas
until now.
I understand Bethlehem
was a real place,
just like right here,
where the star came to rest
and a baby was born.
~ Brother Martin Shea, M.M.
Remember, you are the bearer of Glad Tidings—just as much as the angels who announced the birth of the Christ Child all those years ago. Do all you can to share the joy. It's Christmas!