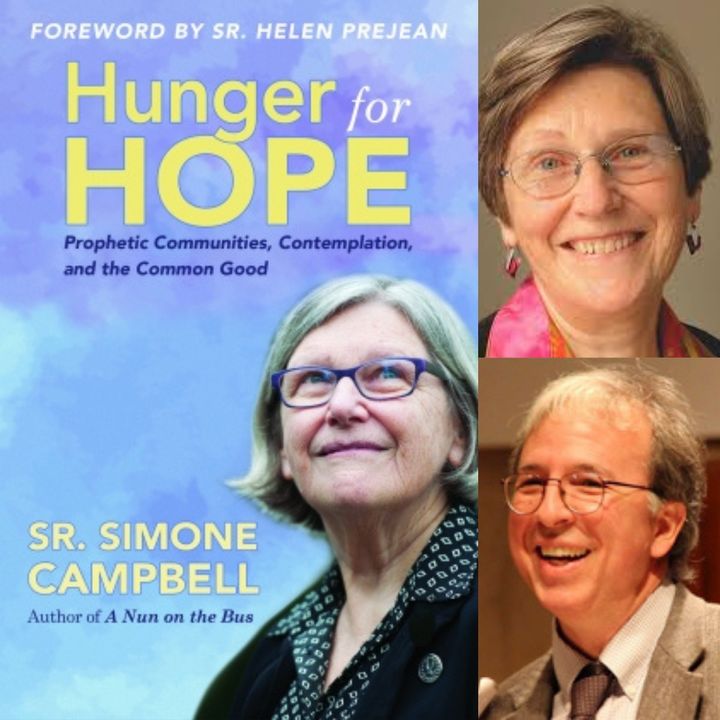 Join a One-on-One with Orbis publisher Robert Ellsberg and author Sr. Simone Campbell as they discuss Sr. Simone's new book 📖 Hunger For Hope.
"Hunger for Hope is rich with Simone's spiritual encounters with Christ . . . The real-life engagements to which those encounters lead her couldn't be shared with us at a better time."—From the Foreword by Sr. Helen Prejean, CSJ, author of Dead Man Walking and River of Fire
One of the organizers of the "Nuns on the Bus" campaign shows how faith supports action in a world in great need of both. The chaotic individualism of these times demands a prayer practice that summons a prophetic response in community with those who are marginalized in our fractured economic system and broken world. Hunger for Hope explores the quest for a justice that works for all, and explores what it means to be "holy" in today's world.