This Veterans' Day, Take a Moment to Remember and Honor our Veterans Past, Present, and Future
On Veterans Day, the Maryknoll Fathers and Brothers, remember our Missioners who have served our great nation, continue to serve in mission or died while doing so.  They, along with the nation's other 19 million plus veterans, deserve our thanks and prayers.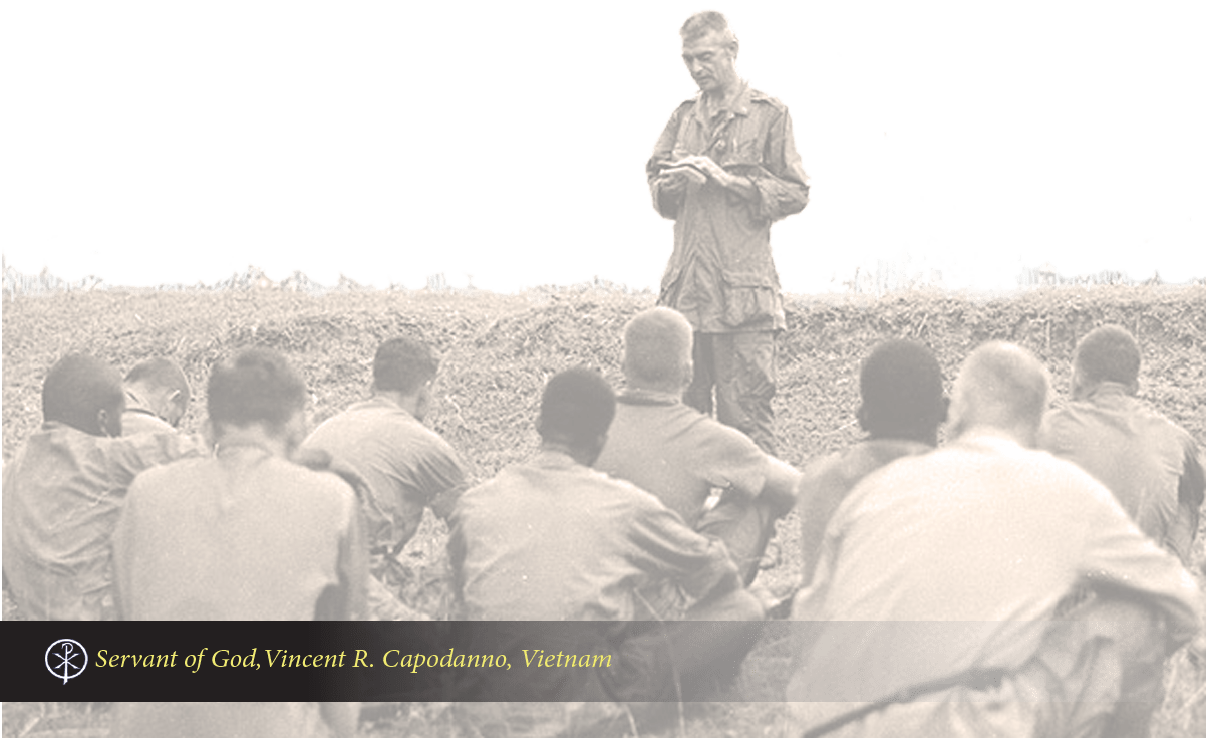 Your gift will help us continue our good works as we serve our great nation and in mission.
Learn more about the mission and service of some Maryknoll Missioners…
Servant of God, Fr. Vincent R. Capodanno (Missionary Work: Vietnam)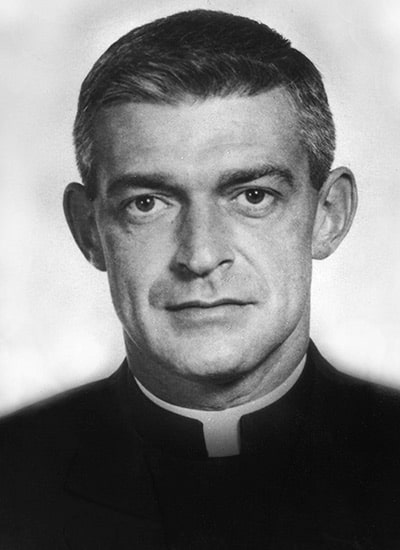 Servant of God, Father Vincent Capodanno was born on February 13, 1929 on Staten Island, New York. He entered Maryknoll in 1949 and was ordained in 1958. His first mission assignment was in Miaoli, Formosa (now Taiwan). In August 1965, Father Capodanno asked to be reassigned from mission in Formosa to serve as a U.S. Navy chaplain. He volunteered immediately for duty in Vietnam and served with a unit of the U.S. Marines. Chaplains of the U.S. Navy oversee religious ministry in the Marine Corps.
Father Capodanno was killed in action during an ambush while in the battle of Operation Swift on September 4, 1967. In a devastating twist of fate, he had been due to return to the U.S. that October.
Father Capodanno is the only chaplain to receive the Medal of Honor for service with the Marine Corps. Although he never donned a weapon of war except those in the spiritual realm, he served his country as a solider of faith and hope on the battlefield.
A Prayer for Veterans
We remember, Lord those who
sacrificed their youth, their health
and their lives to keep our nation
safe, strong and free.
We commend to Your mercy, Lord
the souls of all who died
in far too many wars
and pray in a special way for those
who live today with wounds
that are slow to heal.
O Lord we pray for peace
based on justice
and prosperity
built on equality
and an end to greed
envy and revenge
that all wars may end
forever.
We pray this in the name of Jesus,
Your Son, who sacrificed his youth,
health and life
that all the world may be
safe, strong and free.
Amen.
~ Father Joseph R. Veneroso, M.M.
Fr. Stephen Booth (Missionary Work: Korea)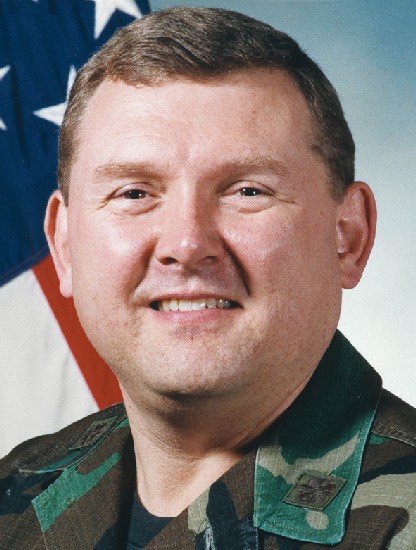 Father Stephen Booth attended Marshall University earning a B.A. in History and Secondary Education in 1971. While at Marshall, he entered the Army R.O.T.C. program and upon graduation was commissioned as an Infantry Second Lieutenant. After serving a four-year term in the Army, he attended Gonzaga University School of Law in Spokane, Washington, earning a J.D. (Juris Doctor) degree in 1978. After working for a year as a free-lance researcher/attorney, Stephen entered Maryknoll at Hingham in September 1979.
Upon ordination, Fr. Booth was assigned to Korea and after serving in Seoul, he was assigned in March 1988 as an Air Force Chaplain to Keesler AFB, Mississippi. He would spend the next 18 years serving in Oman, Bosnia, Kuwait, Saudi Arabia, Egypt and Japan, as well as two tours in Korea and a tour in Germany. He also served in the U.S. at Cannon AFB, New Mexico, Wilford Hall Medical Center (San Antonio, Texas) and again at Keesler AFB, Mississippi. His last assignment was at MacDill AFB, Florida.
Fr. Booth retired from the Air Force as a Lieutenant Colonel in November 2005. He is presently Maryknoll Vocations Minister for the U.S. West Coast and works from his office in Spokane, Washington.
Fr. Rodrigo Ulloa-Chavarry (Missionary Work: Nepal, Taiwan, China)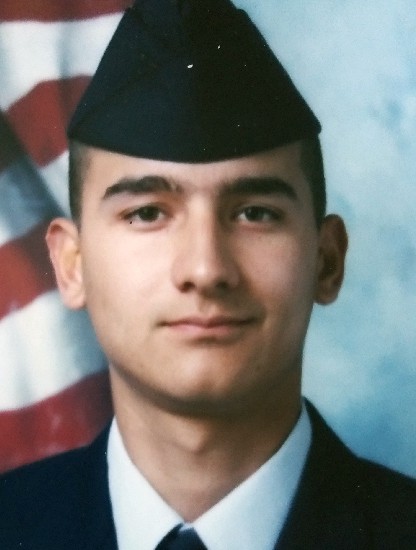 Father Rodrigo Ulloa-Chavarry served in the Air Force from 1999-2003 as a Traffic Management Officer in Ellsworth AFB, Rapid City, SD. "As I reflect back on my years in the Air Force, I am proud to have served along side with wonderful service men and women," he says. Among his treasures, he was confirmed as an adult while in the Air Force by now Cardinal Blase Cupich of Chicago in St. Christophers Chapel, Ellsworth AFB.
Fr. Rodrigo was also endorsed by the Commander to receive the "Pitsenbargers" award for outstanding education when he was pursuing both his Community College of the AF and Bachelor's degree.
He is now assigned as Vocations Minister at the Maryknoll Center.
Fr. Andrew Cassidy (Missionary Work: Yucatan)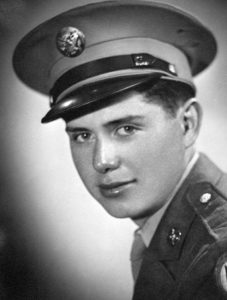 Father Andrew Cassidy entered the Armed Forces after attending St. John's University and Yale. He served in the Army during World War II in the Battle of the Bulge and the Rhine campaign across central Europe for three years.
In 1946, he entered the Venard (Seminary) and was ordained in 1954. After ordination, Father Cassidy was assigned to Yucatan and worked for a number of years among the Mayan Indians. After a short stop back in the States, he returned to the Mexican Region in 1965.
He served as Regional Superior for two terms beginning in 1972.
Father Cassidy died on June 30, 1981.
Fr. Edward Manning (Missionary Work: China)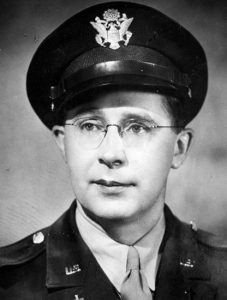 Following ordination, Father Edward Manning was assigned to the Maryknoll mission in Fushun, Manchuria. After the 1941 Japanese bombing of Pearl Harbor, he was interned there as an enemy alien.
In mid-1942, Father Manning enlisted in the Chaplain Corps and was assigned to the B-17 Bomber facility at Smoky Hill Army Air Corps Base in Salina, Kansas, where he served as a Base Chaplain. He served in the same capacity at other bases in the U.S. until the end of the War and his discharge in March 1946.
Father Manning died August 11, 2000.
Fr. Joseph LaMar (Missionary Work: Guatemala)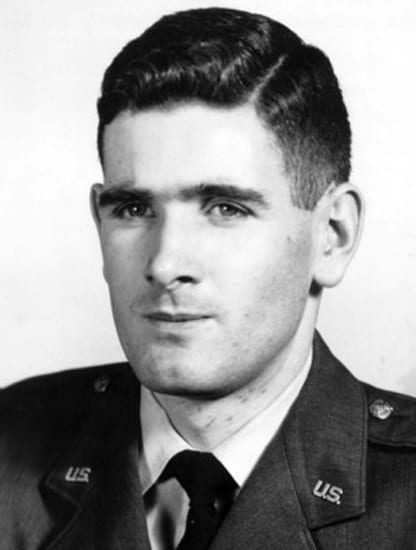 At the age of 18, Father Joseph LaMar enlisted in the Air Force, where he served as a navigator flying SAC bombers in Cold War missions for four years and later as a pilot flying MAC transports around the world. From 1960 to 1970 he flew in Vietnam. He retired from the Air Force in 1973 after 20 years of service, receiving an Air Medal with six oak leaf clusters for meritorious achievement while participating in aerial flight, an Outstanding Unit Award in the 91st Strategic Reconnaissance Wing and the Meritorious Service Medal for his work at Command Headquarters.
He received a Bachelor of Arts in Philosophy and Psychology in 1977 from the Southern Illinois University at Edwardsville.
After his half-brother John was ordained at Maryknoll in 1966, Joseph's desire to become a Priest increased. At the age of 43, Joseph became a novice. In 1983 Joseph was ordained a Maryknoll priest. He was assigned to the Maryknoll Mission Region in Poptun, El Petén, Guatemala in 1981 and remained until 1992, when he was assigned to the U.S. Region. He is currently a member of the Senior Missioner Community but continues his work in the U.S. Region as the Assistant Chief Financial Officer in Corporate Social Responsibility.
Br. Marvin Mayberger (Missionary Work: Chile)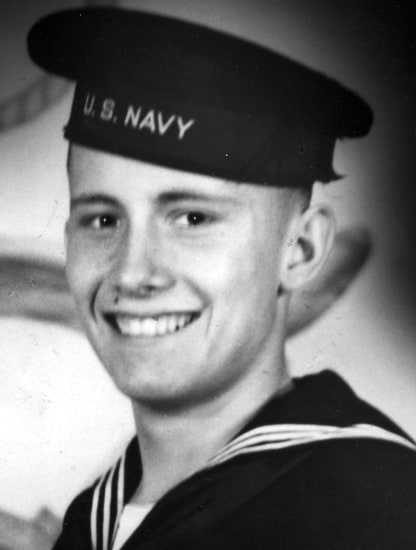 Brother Marvin Mayberger joined the U.S. Navy after high school. He served in World War II and was later honorably discharged.
In 1955, he wrote a letter to Maryknoll from the Naval Base in Corpus Christi, Texas, that said, "I am interested in becoming a Maryknoll Brother because of the type of mission work they do. I myself am interested in farming and mechanics, but can adapt myself to any kind of work assigned to me. The reason always come up for wanting to become a religious, as you probably know is to save my own soul and help others learn about God."
He joined Maryknoll in 1956 as a Postulant Brother, took his First Oath in 1957 and took the name of Brother Isidore. He took his Final Oath on June 11, 1960 and in 1961 was assigned to the Maryknoll Mission Region in Chile where he worked at the Maryknoll Agriculture School in Molina.
Brother Isidore died on January 9, 2002.
"Thank you" from the Maryknoll Fathers and Brothers serving in mission all over the world.
To Send a Donation by Mail or Phone
Maryknoll Fathers and Brothers
P.O. Box 302
Maryknoll, NY 10545-0302

1-888-627-9566
8 AM to 5 PM Eastern time