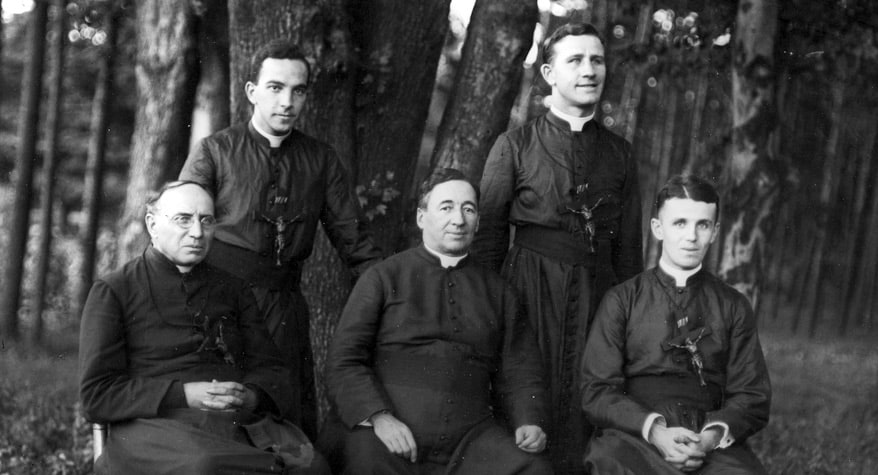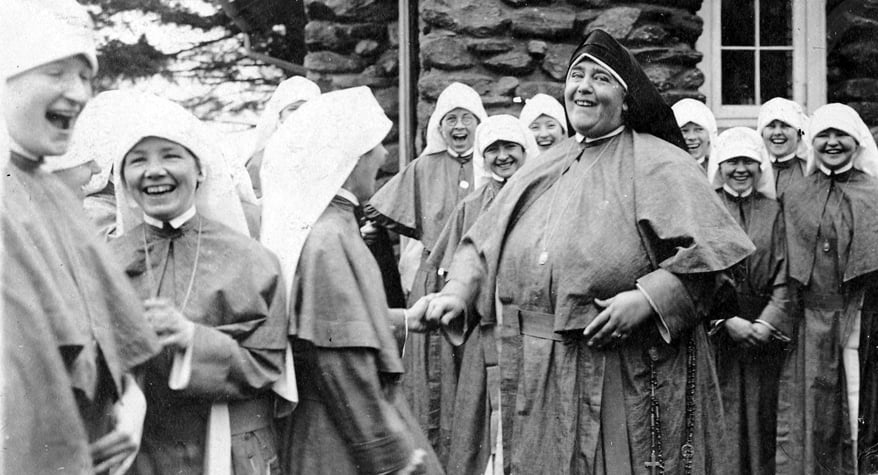 Meet Our Founders
Father James Walsh and Father Thomas Price first met in 1910, at the 21st Eucharistic Conference held in Montreal, Canada. In one of their encounters, Father Walsh shared his vision of U.S. Catholic mission with Father Price. Realizing they shared a common call to mission, the urbane Father Walsh and the more rural Father Price collaborated on plans for a mission society within the U.S. Catholic Church.
Soon after, the bishops of the United States formally sanctioned the pursuit of their vision to recruit, send and support U.S. missioners around the world. With this approval, Father Walsh and Father Price traveled to Rome to present their vision of mission. They received the blessing of Pope Pius X on June 29, 1911 (the feast of Saints Peter and Paul), which is the founding day of the Catholic Foreign Mission Society of America.
During their travels to Rome, Father Price decided to visit Lourdes, France and learn about the apparitions of Mother Mary to Bernadette Soubirous. He then realized a completely new sense of mission and from this time forward, he devoted himself to the Blessed Mother. With this new inspiration, he then re-named Sunset Hill as Mary's Knoll. Thus, the beginnings of the new society more popularly known as Maryknoll.
From the beginning, "the Ladies of Maryknoll" as they were sometimes called, we're an important and integral part of the first Maryknoll mission efforts. They began working as secretaries on the publication of a magazine called "The Field Afar," which had as its goal to nurture and spread mission awareness among U.S. Catholics. Miss Mollie Rogers, a 1905 graduate of Smith College, rapidly emerged as the natural leader among these young, committed women. She envisioned women as being missioners in their own right and not merely serving in supportive roles to the men. On February 14, 1920 the Maryknoll Sisters were officially recognized as a religious community with Mother Mary Joseph (Mollie Rogers) as their founding superior.