MARYKNOLL MISSION DIRECT
When Giving Goes a Long Way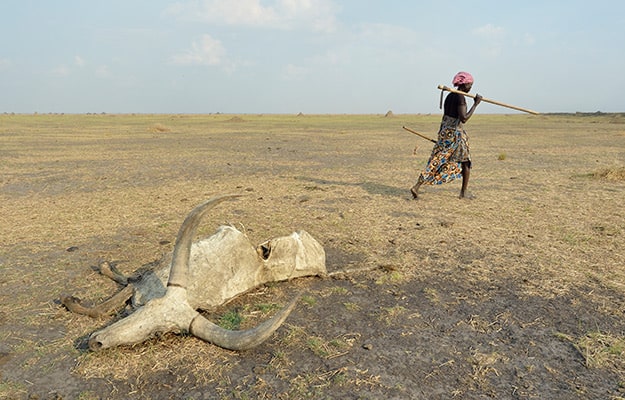 Mission Direct is Maryknoll's safe and secure automated giving program. When you sign up for Mission Direct today, everyone benefits:
More of your gift will support our mission to witness Christ's compassion, especially in serving the poor
Less of your time—and ours—will be spent on processing gifts
Here's how Mission Direct works:
Your gift is automatically debited from your bank account or charged to your credit or debit card. This eliminates administrative costs, simplifies your giving, and allows us to reach more children and families in the 22 countries where our Fathers and Brothers serve.
With Mission Direct you are always in control. You can change the frequency and amount of your gift at any time.
The benefits of enrolling in Mission Direct:
More of your gift goes toward supporting Maryknoll's mission work in 22 countries
You never have to write another check or mail another envelope
Your transactions are safe and secure
You decide how often to give—monthly, quarterly, or whatever frequency is best for you
You can change your gift amount at any time
Our costs to prepare, print, and process your mail go down
You receive a tax-compliant record of your giving history twice a year
We both help the environment by using less paper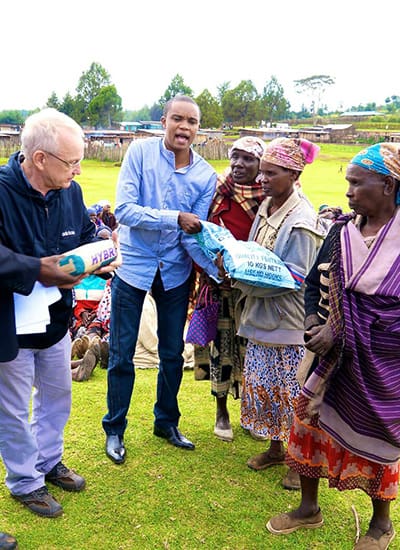 Father Lance Nadeau, M.M. distributes drought-resistant seeds to help support families in dire need of food.
JOIN US and with your gift to Maryknoll, we can compassionately care for children and families who have nowhere else to turn. Maryknoll Fathers and Brothers will be the presence of God in a world that is desperate for healing.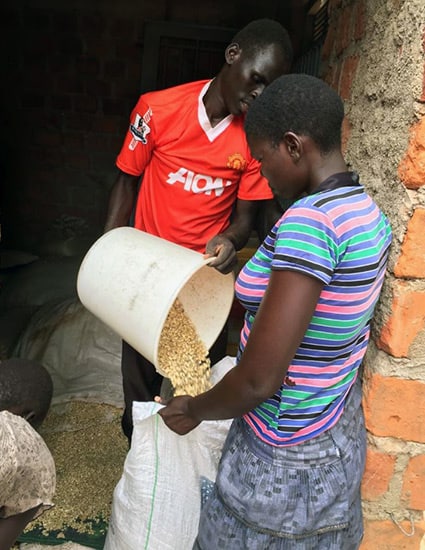 Parcelling of maize at the parish store.