Christmas Greetings from Maryknoll
As we celebrate the birth of the Christ child, I want to take a moment to thank you for your prayers and generous support for our mission work.
May this Christmas fill your life, and your home, with the blessings of Jesus' love.
Yours in Christ,
Father Ray Finch
Superior General – Maryknoll Fathers and Brothers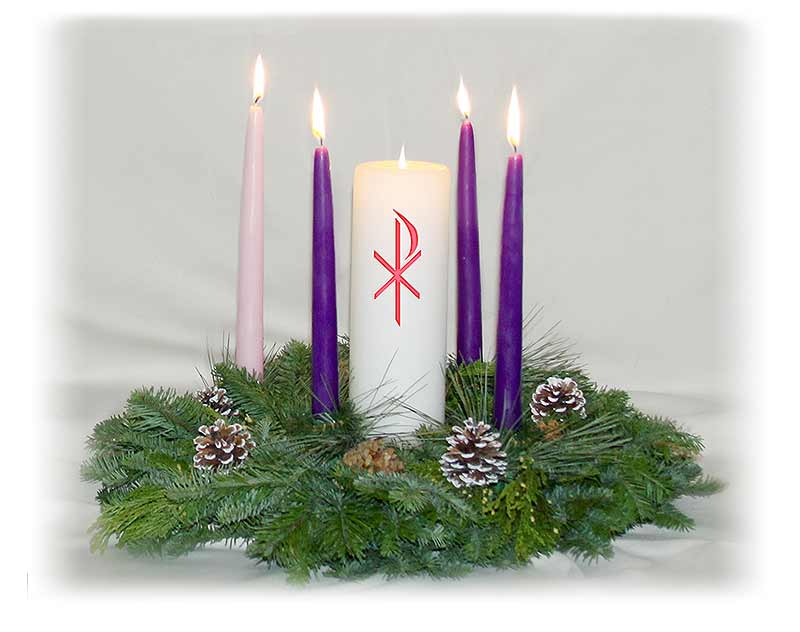 Enjoy these Weekly Prayers
(Week 4   –   Theme: Love)
O God of incarnate love,
on this Fourth Sunday of Advent,
through the example our Mother Mary
who said "Yes" to the angel Gabriel
we light our final Advent candle.
When in your mission of love
you decided to become one of us
you asked Mary to be the mother of Jesus
so that your love could be in human form.
From baptism, you ask the same of each of us,
to make your love take human form
in our lives, in our families, with our neighbors
and in the world.
This year as we celebrate Christmas,
we say "Yes" to you and your invitation
to be your arms and legs, hands and feet.
Send your joyful blessing to us
as we gather tonight and tomorrow
to remember and celebrate the greatest gift
of your love made human.
And with that Joy in our hearts
send us out as your missionary disciples
to bring love, joy and peace to the world.
We ask this through Jesus
whose birth we celebrate,
As we join all the angels, in saying,
Glory to God in the Highest!
Amen.