From his fullness we have all received grace in place of grace.
— John 1:16
A historic calling
As a university student in Kenya, Deacon John was drawn to Maryknoll and our history of witnessing the Gospel— omething he learned from a Maryknoll priest who was his college chaplain.
Back then Maryknoll did not accept candidates for religious life from countries other than the U.S. Deacon John asked why not. "The more I learned about Maryknoll, the more I wanted to become a missioner, too."
Thanks to his gentle persistence, Maryknoll not only accepted John for the priesthood, but now more than 15 candidates—many from overseas—are studying to become Maryknoll priests and Brothers. Deacon John's vocation is a grace upon grace.
Deacon John Siyumbu wanted to become a missionary priest from childhood. May God bless each step of his journey as he is ordained to the priesthood.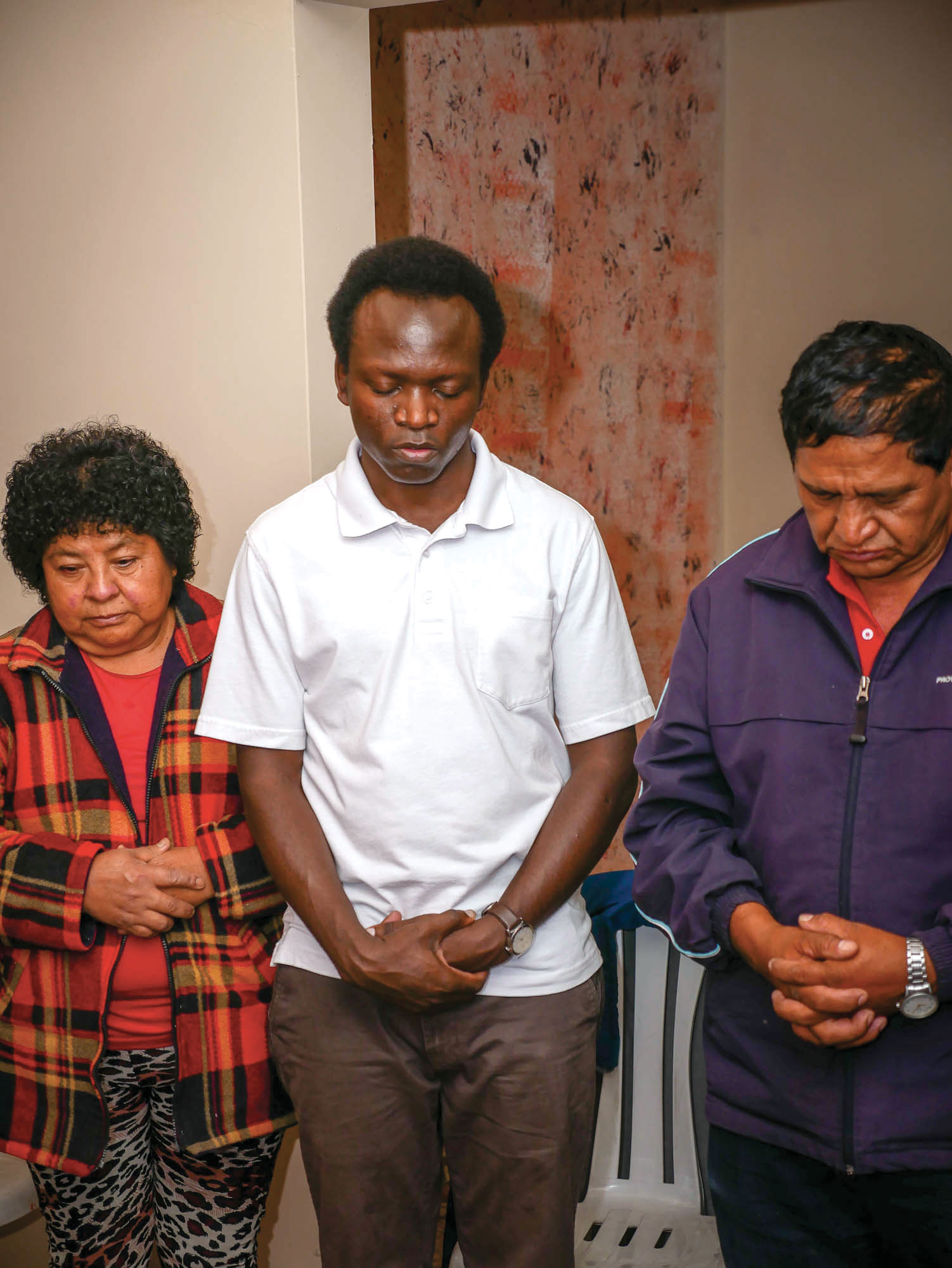 Deacon John says he finds God's goodness in people… and in the sacrifices they make to serve one another and the Gospel.
His encounter with a family in Bolivia continues to inspire him. During his overseas training there, Deacon John came to know a couple, Don Egiberto and Doña Ermina, and their extended family. They grew close through the celebration of their faith and simple acts of friendship. "One day," says Deacon John, "they just embraced me and said, 'You are our son!'"
IN THE GOODNESS OF PEOPLE
Deacon John was overwhelmed… "In Bolivia I had to learn a new language, a new culture, and a whole new way of life. But our faith—and God's grace—brought us together. Wherever my mission work takes me, I will stay in touch with Don Egiberto and Doña Ermina. I saw the goodness of God in this family."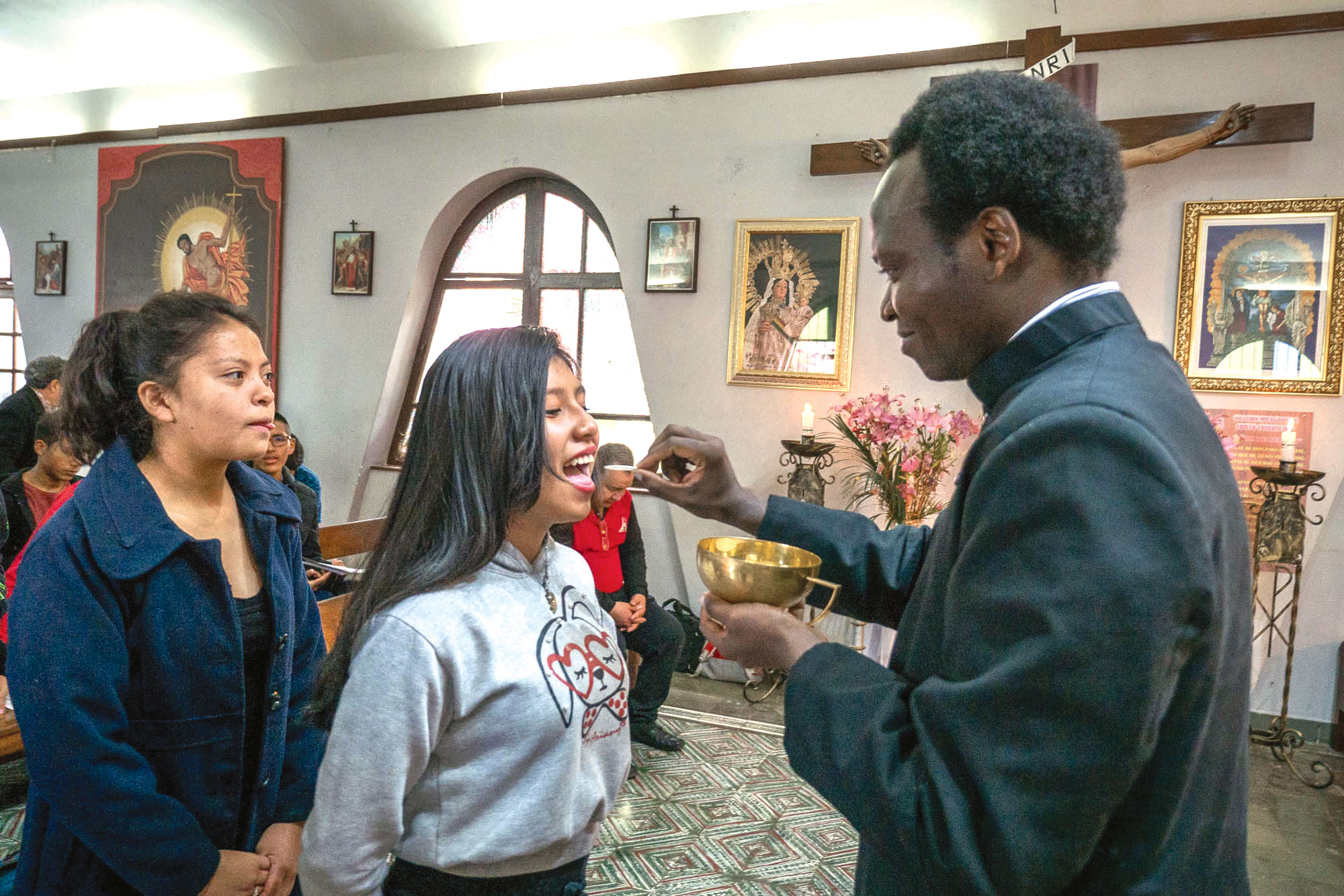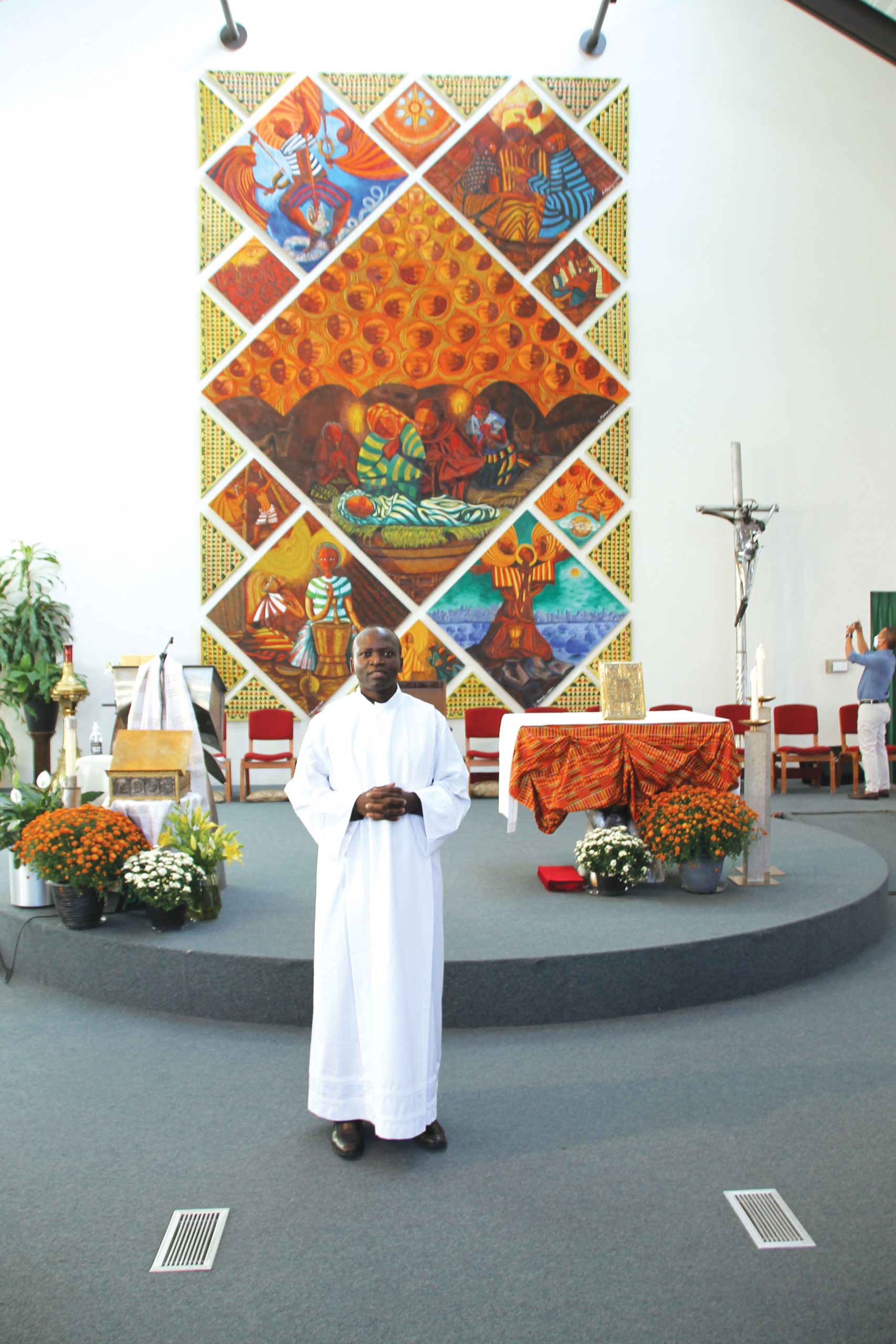 A VOCATION BORN IN PRAYER
As a young boy, Deacon John attended Mass regularly with his family. He loved receiving the sacraments and felt the beginnings of a calling at the time of his Confirmation.
Years later Deacon John learned about Maryknoll as a college student. "I discovered that history is full of missionary priests and Brothers who responded to God's calling. I prayed for guidance. And in prayer I realized that I wanted to be a missionary priest, too."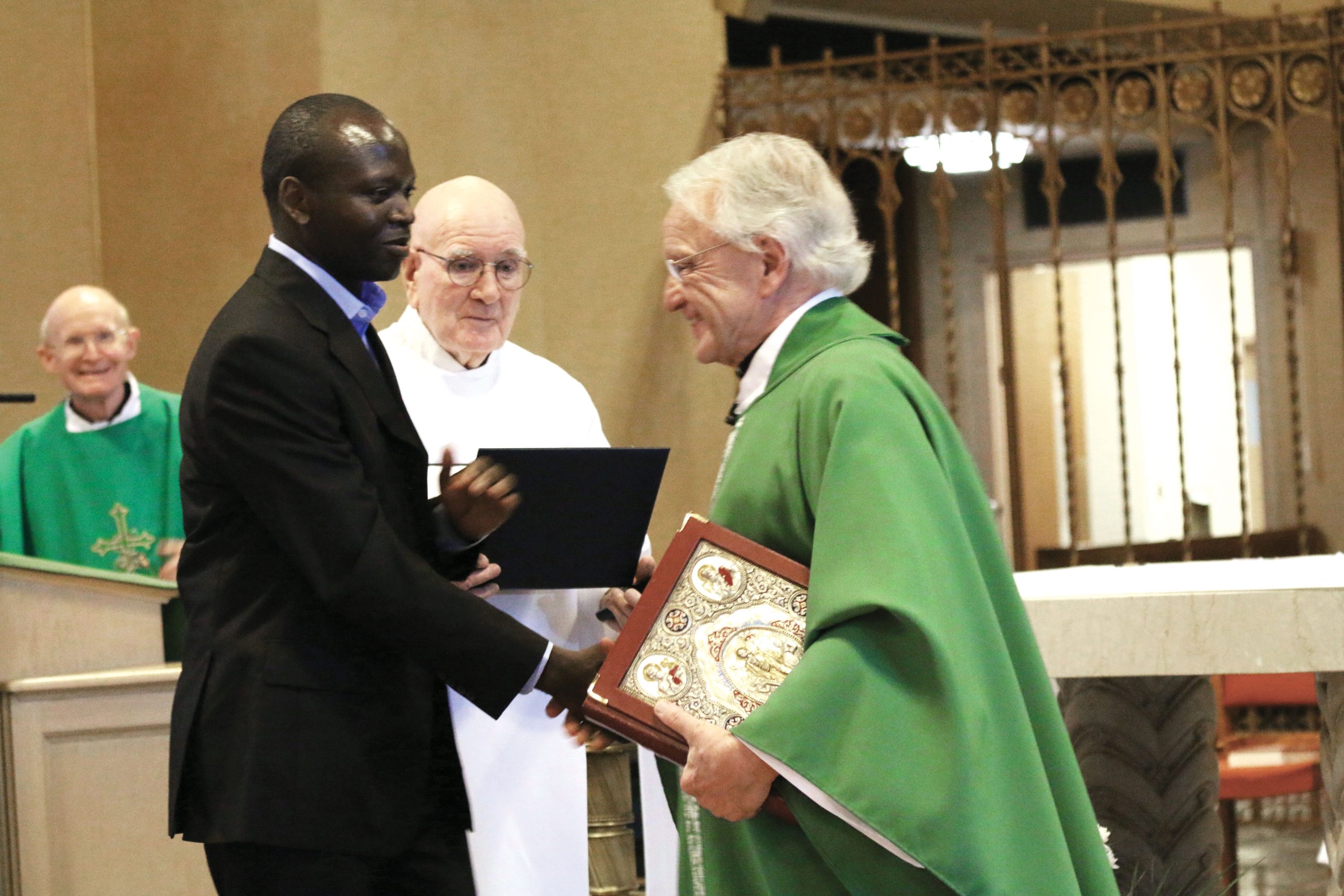 Your prayers and gifts have supported Deacon John throughout his journey toward ordination. Continue praying for him as he begins life as a Maryknoll priest.
May God bless us with partners like you and future missioners like Deacon John. Please pray each day for the blessing of a missionary vocation.
Mary, mother of missioners, may your example of faith and humility and joyful acceptance of God's will, inspire all those called to religious life. May they always serve with God's love in their hearts, and with your blessing.
To Send a Donation by Mail or Phone
Maryknoll Fathers and Brothers
P.O. Box 302
Maryknoll, NY 10545-0302
Tel: 1-888-627-9566
8:30 AM to 4 PM Eastern time