Father Daniel Kim
& Father Peter Latouf
Fathers Daniel and Peter were ordained on May 20, 2017 at the Maryknoll Society Center in Ossining, New York. The Mass of Ordination was celebrated by His Excellency Bishop Frank Joseph Caggiano of the Diocese of Bridgeport in Connecticut.
Later in the day, Father Daniel and Father Peter received their missionary crucifixes at the Maryknoll Sending Ceremony that presents new priests to the world as Maryknoll missioners.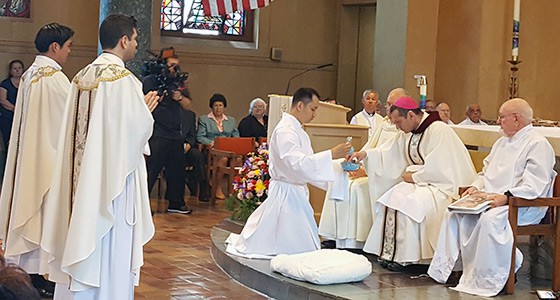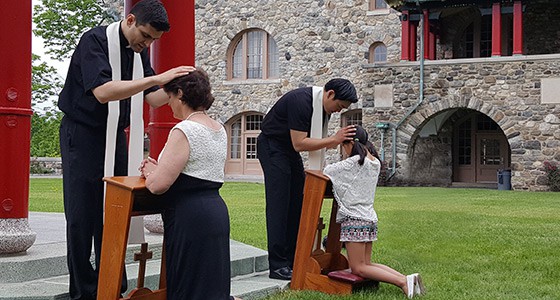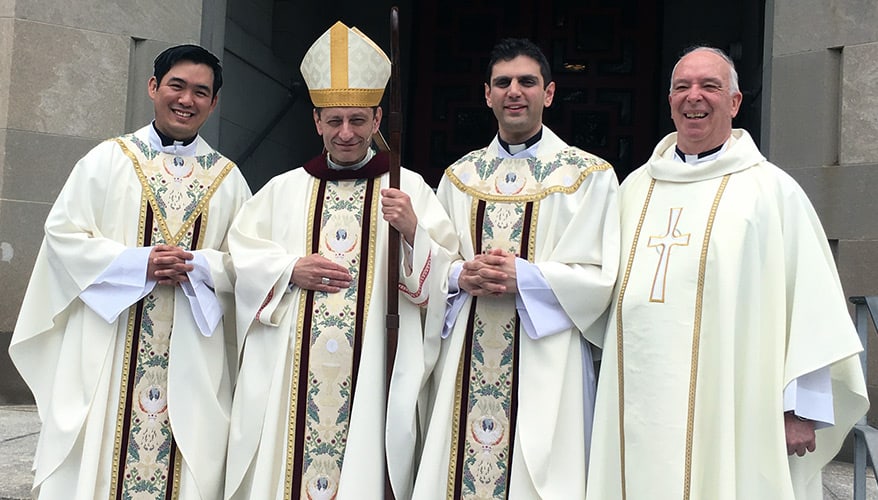 Father Daniel Siwoo Kim says his faith was first nourished by his parents and strengthened at his home parish, St. Thomas Korean Catholic Center in the Diocese of Orange, California.
After earning his bachelor's degree in philosophy, Father Kim joined Maryknoll as a seminarian in 2009, when he said he felt like it was the right thing to do.
Father Kim was seeking concrete direction for his life while he was in college. In 2005 he took a year off and went on a pilgrimage to Europe. There, he witnessed the murder of Brother Roger Schutz who founded the Taizé ecumenical monastic community. That moment brought him to explore his vocation in a deeper way.
He stayed in Europe for a semester to study Scripture at a university in Nemi, Italy. Soon after, he met Maryknoll Father Alfonso Kim, who told him about the missionary society. He entered Maryknoll during August 2009, soon after graduation from California State University at Long Beach with a bachelor's degree in philosophy.
Father Kim was ordained a deacon on August 29, 2015 at his home parish of St. Thomas Korean Catholic Center in Anaheim, California. He earned a master's of divinity degree from the Catholic Theological Union in Chicago during 2016.
He has learned about and experienced his faith during many contemplative opportunities that have included the study of the Mandarin language in Taiwan and China during his overseas mission training program. He also is fluent in Korean.
"I cannot contain my excitement," added Father Kim, "to return to Asia and serve the people of God there as a missionary priest."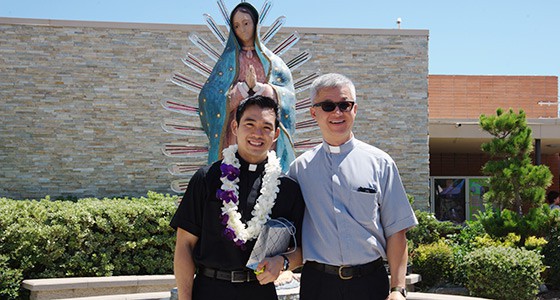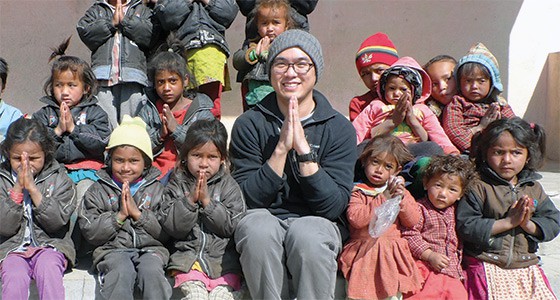 Father Kim celebrated his first Mass at the Chapel of the Annunciation of the Maryknoll Sisters on Sunday, May 21, and then returned home to celebrate Mass in his parish of St. Thomas Korean Catholic Center in Anaheim, CA on May 28.
Father Peter Latouf admits that the appeal of the priesthood was seeded in him growing up in the Maronite Catholic Church, an Eastern-rite church in communion with the Vatican.
According to him, the Mass, the psalms, the liturgy of the hours are appealing to him because others are doing this as well and his prayer is joining in the universal Church's prayer.
Father Peter was completing his bachelor's degree in psychology and international studies in Wayne State University in his hometown of Detroit but he needed three semesters of a foreign language. He chose Mandarin Chinese, just because it wasn't what everyone else was doing.
After three semesters of Mandarin, he spent the summer of 2004 in China on a school trip. He wanted to go back as soon as he left but he wanted to go back having the church element in it. Having been raised in a "very strong Catholic" family, he started asking priests in Detroit how he might do mission work in China and they directed him to Maryknoll.
With Mandarin studies under his belt, plus a master's in education from Wayne State as well, he was assigned to overseas training in Taiwan, where he gained pastoral experience working with the indigenous Bunun people in a Maryknoll parish in the mountains.
He was given a chance to travel to North Korea with Maryknoll Father Gerard Hammond who works with patients with multidrug-resistant tuberculosis. He tried to prepare himself mentally for the trip, but found the experience nothing like he expected.
The two experiences—helping desperately sick people in North Korea and working with indigenous Taiwanese—sum up mission for Father Latouf. On the one hand, it's finding reality worse than the "sanitized version" we expect to see, he says, and on the other "there's a spirit and there's a knowledge that people have and I think it's very easy to underestimate that as well."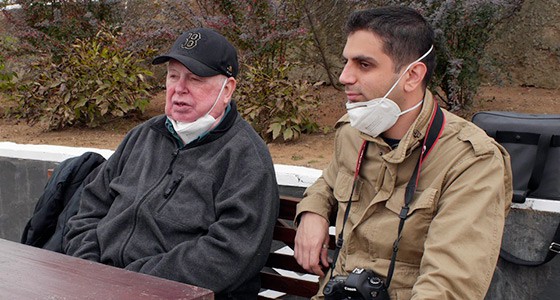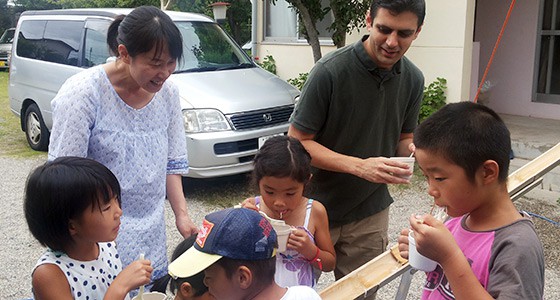 Father Latouf celebrated his first Mass at Our Lady Queen of Apostles Chapel of the Maryknoll Society on Sunday, May 21, and then returned home to celebrated Mass in his parish of St. Sharbel Church in Sterling Heights, MI on June 17.