We appreciate you inquiring about Maryknoll vocations and will respond to your questions or requests very shortly.
Life as a Maryknoll missioner is a unique, enriching, and adventurous path — thanks again for your interest.
We welcome you to further explore Maryknoll's global mission, and how we cultivate mission in the US.
We are Compassionate, Adventurous, Embrace Unknown Lands & Cultures, and Model the Mercy of Jesus
We Are Maryknoll…
We're nomad people stirred by a passion stronger than ourselves to travel unknown trails and share our soul with people we don't know.
We say goodbye to family to go out and find a home among strangers. Our culture becomes the beat of African drums and the whistle of Andean flutes.
Our Comfort – Being Fed By The Hungry And Cared For By The Poor
We go off to preach a God who rules and discover a God in pain, to announce a God of power and find a God of tears. And when we listen to suffering people sing and watch the downtrodden dance, We Meet A God Who Laughs
Wrapped In The Clothes Of The Poor And Given Courage By Their Prophets, we've been imprisoned in Asia, fevered by mosquitoes in Tanzania, murdered in El Salvador, and have come to know the Jesus of the cross.
In Asia, Africa and Latin America, we join hands with sowers and builders, teachers and healers, planners and prophets.
In mysterious ways we're blessed by extended hands in distant lands, and loved by many, cursed by some, suffering or smiling, we do all in Jesus' name.
We Are Maryknoll
Ordinations @ Maryknoll
Meet our new priests who have recently joined a long line of missioners who have made the Maryknoll commitment.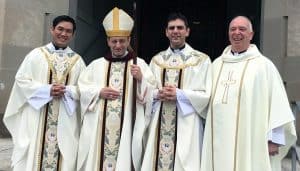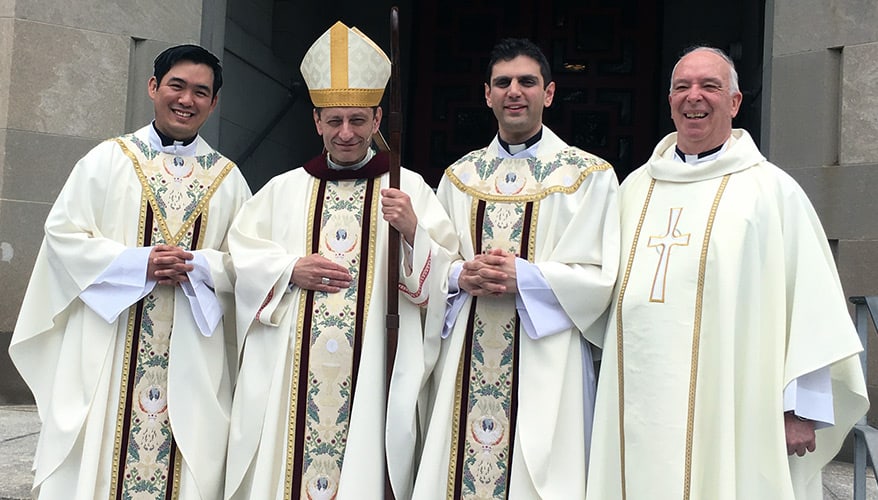 The ordination is one of the most important events in a priest's life.
Read about our new missioners' individual stories and their path to discovering Maryknoll.