WHAT IN THE WORLD
ARE YOU HERE FOR?
You know God has given you
countless gifts and blessings.
So the real question is – how
will you use them?
As you think about the role
you will play in God's plan,
we invite you to explore a
Life of Mission Overseas…
We are Compassionate, Adventurous, Embrace Unknown Lands & Cultures, and Model the Mercy of Jesus
Since 1911, Catholics across the US have responded to the worldwide cry of the poor by becoming Maryknoll Missioners.

We live out our missionary vocation by spreading the LOVE of God to those in need throughout Asia, Africa and Latin America. Firmly grounded in the Gospels and in Catholic social teaching, we live and serve in over 20 countries around the world.
Maryknoll Vocations Retreat in New York: Mar 28 – Apr 1
Explore a life of service and adventure as a Maryknoll overseas missioner. We invite you to meet Maryknoll Missioners and talk with our Vocations team as we gather for a retreat during Holy Week. Arrival is on Wednesday, March 28th and departure is on Easter Sunday morning, April 1st.
Interested? Email us via this page's form to talk with Fr. Mike about more details.
2017 Ordinations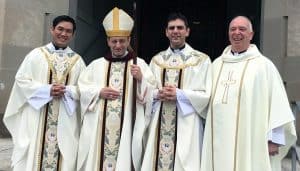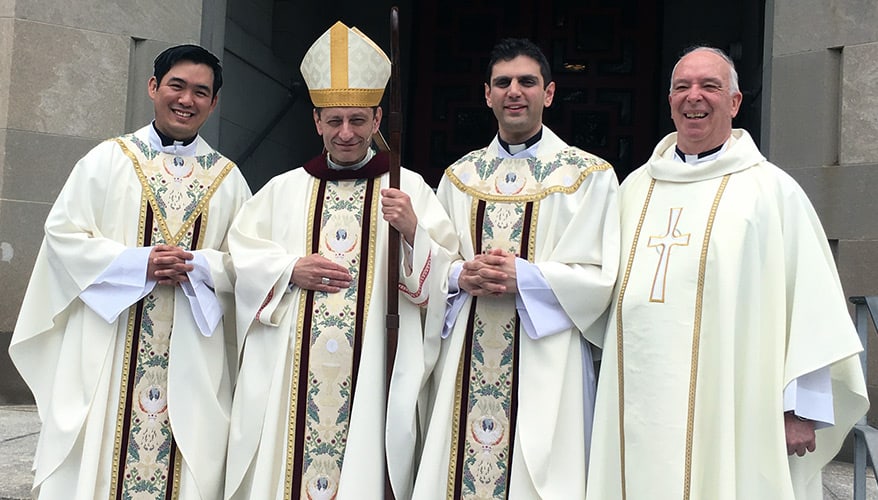 Meet our new missioners and read about their path to Maryknoll.
We Are Maryknoll…
We're nomad people stirred by a passion stronger than ourselves to travel unknown trails and share our soul with people we don't know.
We say goodbye to family to go out and find a home among strangers. Our culture becomes the beat of African drums and the whistle of Andean flutes.
Our Comfort – Being Fed By The Hungry And Cared For By The Poor
We go off to preach a God who rules and discover a God in pain, to announce a God of power and find a God of tears. And when we listen to suffering people sing and watch the downtrodden dance, We Meet A God Who Laughs
Wrapped In The Clothes Of The Poor And Given Courage By Their Prophets, we've been imprisoned in Asia, fevered by mosquitoes in Tanzania, murdered in El Salvador, and have come to know the Jesus of the cross.
In Asia, Africa and Latin America, we join hands with sowers and builders, teachers and healers, planners and prophets.
In mysterious ways we're blessed by extended hands in distant lands, and loved by many, cursed by some, suffering or smiling, we do all in Jesus' name.
We Are Maryknoll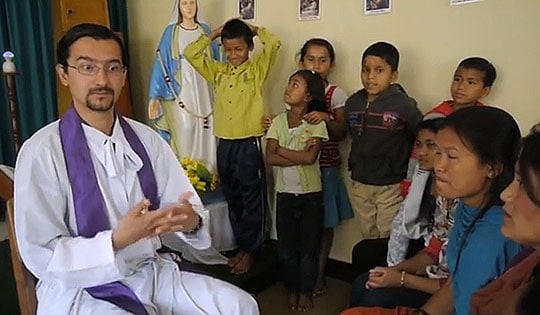 Missioners for 100+ Years
Everything we have been able to accomplish as missioners and everything we hope to accomplish fills us with gratitude toward our Founders, whose dream became the gift that Maryknoll is for all of us. (read Maryknoll's history)
This same gratitude we extend also to all who have gone before us, priests and brothers who lived and died to make this dream a reality.
We invite others to live out this dream with us!