Thank You Sharon!   Your Essay Has Been Received
After the contest deadline of Nov. 11, we'll judge your essay with all other entries in Division II (grade 12).
We've sent an entry confirmation to your email address <sharon.lin.14@gmail.com>
Caring for "our common home" is one of the big priorities of Maryknoll missioners around the world. Maryknoll Fathers and Brothers appreciates the time and effort you have put into sharing your insights with us.  We look forward to reading what you have to say about Pope Francis' call to care for the earth and how you and others are responding.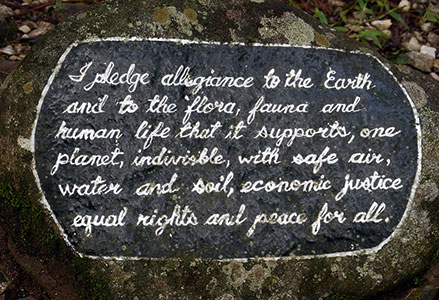 Maryknoll Magazine Articles on Environmentalism:
Pope Francis reminds us that…
"Every Christian is a missionary to the extent that he or she has encountered the love of God in Christ Jesus…we no longer say that we are 'disciples' and 'missionaries,' but rather that we are missionary disciples." (Evangelii Gaudium, 120)
As a 'missionary disciple,' you are called to share the joy of God's LOVE with those most in need.