Well, St. Arnold Parish, Kenya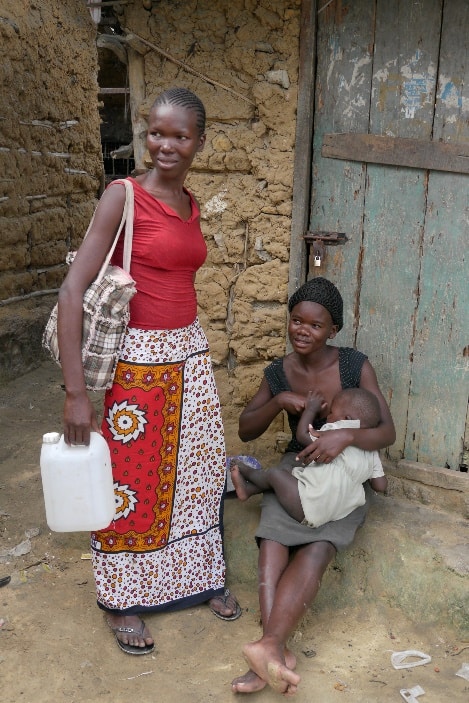 Missioner Responsible:
Fr. Lance P. Nadeau, M.M.
Homa Bay County is a poverty-stricken area in southwestern Kenya with a population of about 1.1 million, 75% of whom are 30 and under, 65% of whom are 19 and younger, and 50% of whom 15 and younger. About 48% of the population lives under the poverty line. There is one doctor for every 44,000 people. About 65% of the inhabitants of Homa Bay attend primary school but only about 12% complete secondary. Around 11% of the population is illiterate. More than 50% of the population engages in subsistence agriculture; many inhabitants also engage in fishing. Homa Bay has the lowest life expectancy (57) and the highest infant mortality rate in Kenya. Infant mortality is often connected with unclean water and dehydration due to diarrheal diseases, including cholera, and other waterborne diseases such as typhoid and dysentery. The HIV prevalence rate is 26% (National AIDS Control Council 2018), which is significantly higher than the national rate, and malaria transmission is intense.
The population of the Nyalieng'a region in Homa Bay is more than 200,000, 75% of whom have very limited access to clean water. Many Nyalieng'a residents rely on shallow wells, ponds, and streams that are often biologically and chemically contaminated. Most child deaths in the area are due to diarrhea caused by contaminated drinking water. In Homa Bay, 50% of hospitalizations result from waterborne disease.
Children and women bear the burden of Nyalieng'a's water shortage. They can spend as much as 4-6 hours daily searching for and collecting water. The task of collecting water keeps many children, reduces the productivity of women farmers, and exposes both children and women to violence when they compete for water at water sources. Some women have been killed in clashes at water sources.
The well will be located on the property of St. Arnold Nyalieng'a Outstation, which has a population of about 20,000. In the area, there are 20 primary and secondary schools and 5 health units that will be able to access the well.
Fr. Lance Nadeau and his project will benefit the local population of 20,000 with access to a safe water supply.  The well will enhance hygiene in the area and improve health standards, and the accessibility of clean water will enhance educational opportunities for children and allow women more time for agricultural and business pursuits.