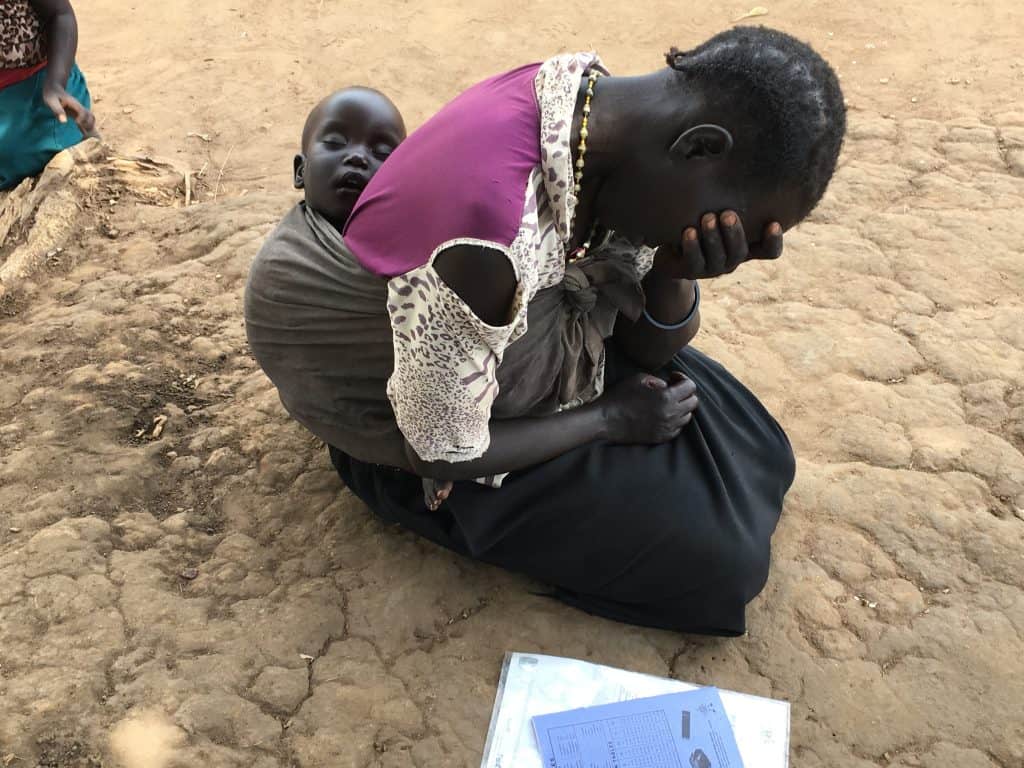 Over the last three years, Fr. Barth has worked with the pastor of St. Theresa Parish to feed the hungry. Fr. Barth used to live in the parish and now visits regularly from Uganda. In this parish, and a neighboring parish, there are three schools receiving food relief. St. Kizito primary school has over 1,400 day and boarding students; St. Augustine senior secondary school has about 250 students, and a nearby senior secondary school for girls, St. Matthew's has 200 students. This project delivers food relief to the students in the two secondary schools each month.
The country has lapsed back into a perpetual state of war two years ago and the economy collapsed.  The government rarely pays teachers' salaries and food has become scarce and expensive for those who do have enough money to buy it.
In order to keep the faculty and staff working at the three schools, Fr. Barth has promised to provide 'Food for Work' to them to keep the schools open.
Otherwise, the school staff will migrate south to the refugee settlements in northern Uganda in order to feed their own families.
Items bought in from Uganda include maize, beans, cooking oil, salt, and soap. At the beginning of each term, school supplies are also provided as well as fuel for milling the maize. Beneficiaries of this program will include the families of the teachers and staff as well as the many elderly people of St. Theresa's parish.