Community Health and Education Project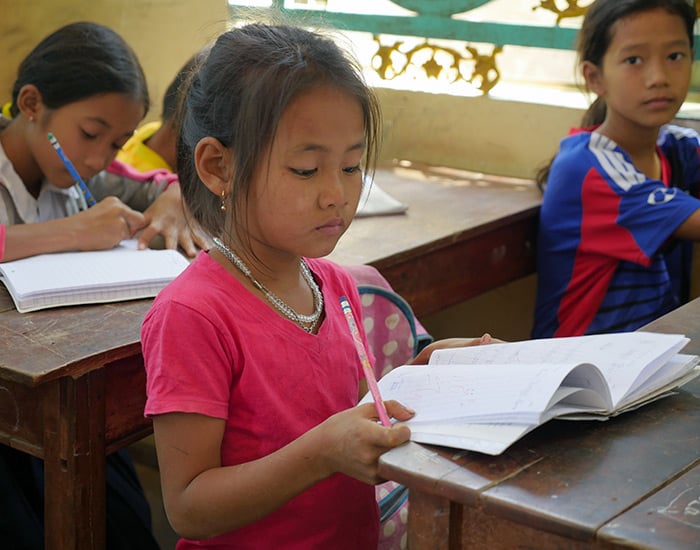 Missioner Responsible:
Fr. Kevin M. Conroy, M.M.
This project meets the needs of poor children in the five villages of Beoung Tum Pun's public schools with two major aspects of the program: tutorial fees for primary and secondary school and a program of overseeing the education of each child by our school assistance manager.
Our early childhood development efforts are concentrated in two of the most deprived neighborhoods at the Pre-K Ta Koung and Tu Taing areas for children ages three to five to prepare them, especially Vietnamese children, to enter the Cambodian school system in grade one.
The third center for children is located in Takhmao as part of a new evangelization program by the Catholic Church. Additionally, basic financial support is provided for a small group of mostly elderly people who have no means of support.
Your gift will make a difference in the life of a child.