Bukundi Mission Compound Maintenance, Tanzania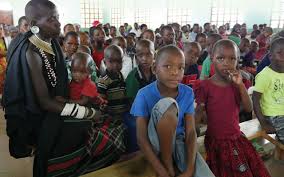 Missioner Responsible:
Fr. Edward R. Schoellmann, M.M.
Fr. Edward Schoellmann's project is for maintenance of the central compound. A number of the buildings are 10 years old or older. Hinges, doors, painting, wall cracks, roof damage, termites, wiring, are all beginning to take their toll. Repair is essential, and beyond the wherewithal of the local community, especially in a time of famine. 
There will be a need for skilled workers, electricians, pipe fitters, masons, carpenters, etc., as well as for a general overseer. However, a lot of the work will also be done by unpaid volunteers. 
With your support, Fr. Ed will continue to help the people of the community in a safe environment.