(Thailand) Assistance to Refugees and Migrants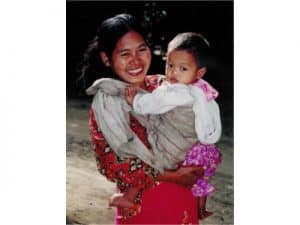 Poor living conditions and violence in their homelands have resulted in an increase in refugees into Thailand from Sri Lanka, Pakistan and other countries in the Middle East.  Your gift enables Father Thomas Dunleavy, M.M., and others to take care of their physical needs by providing food, clothing, shelter, medical care and education to families.
In the words of martyred Archbishop Oscar Romero, "There are many things that can only be seen through eyes that have cried." These refugee women and children have known great pain and shed many tears, both in their home countries and during their detentions after arrival. Let us walk with them, cry with them, and show them the hospitality that Scripture requires of us.
With the increased number of refugees, migrants, prisoners and people running from violence in their homelands, Maryknoll Missioner Father Thomas Dunleavy, M.M., is working in collaboration with a number of other church groups to provide care for the displaced. There are Christians from Pakistan and other countries in the Middle East, Thamal people from Sri Lanka and victims of human trafficking.
Project Updates:
For 2015, we increased our food program for refugees. We purchase food, prepare family amounts and give every month to around 130 families. This food includes rice, cooking oil, sugar, can fish and other needs.
In collaboration with a local congregation, we help 200 hill tribe children with both food and education at Mae Pon and Chom Thong.
Additionally, we provide food and education to orphans and poor children in conjunction with the little brothers of St. Francis Xavier.
The project remains a great success thanks to your prayers and support.