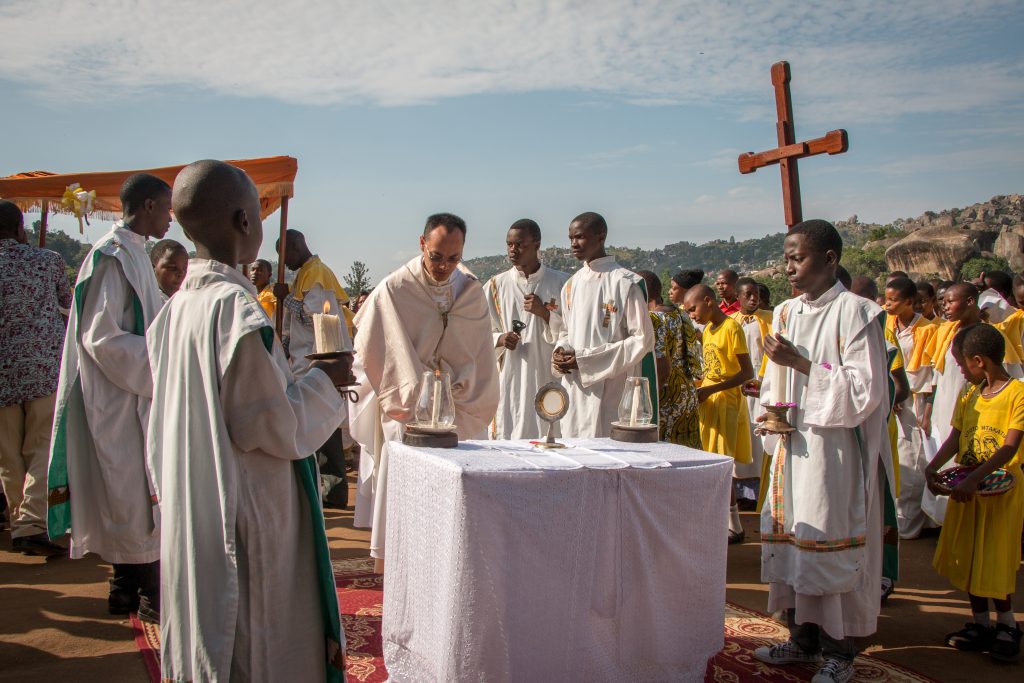 (Tanzania) Multi-Year Development of Mabatini Parish
The pastor, Fr. Lam Hua, working in conjunction with the parish council, has planned a five-year development program for the parish. Mabatini is an urban parish in the city, with a large under-privileged population. There are plans for the construction of a large parish hall/activities center, a Sisters' house (to have a women religious community's presence) and classrooms. Because the parish property is too small to construct any more buildings, the first stage is to acquire adjacent plots of land to expand the property for construction later. With your help, we can purchase and fence/wall the plots of land to be acquired for the first phase.
Through
your generosity
, Fr. Lam
will purchase and fencing/walling of plots needed to construct this badly needed center.