(South Sudan) Blindness Prevention and Rehabilitation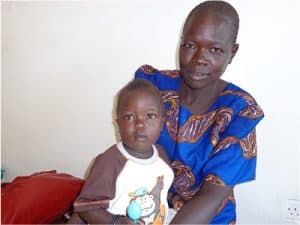 South Sudan has arguably the highest rate of preventable and treatable eye disease in the world. Some of Maryknoll's work there since 2013 has focused on capacity building. That is training of health human resources with the specialization of ophthalmology.
Project Updates:
The center has become the primary and busiest eye referral site in the whole county, serving patients from all 10 states
A new primary eye clinic in Kapoeta Mission Hospital, run by the NGO Caritas Torit and owned by the Diocese of Torit was developed
Provided scholarship for the Ophthalmic Clinical Officer, initial supplies, medicines and equipment for Kapoeta Mission Hospital
A center was developed at the Torit State Hospital, run by the state ministry of health in partnership with the Dutch NGO called CORDAID
Your gift will make a difference in maintaining the Buluk Eye Center and its sister facilities across South Sudan.