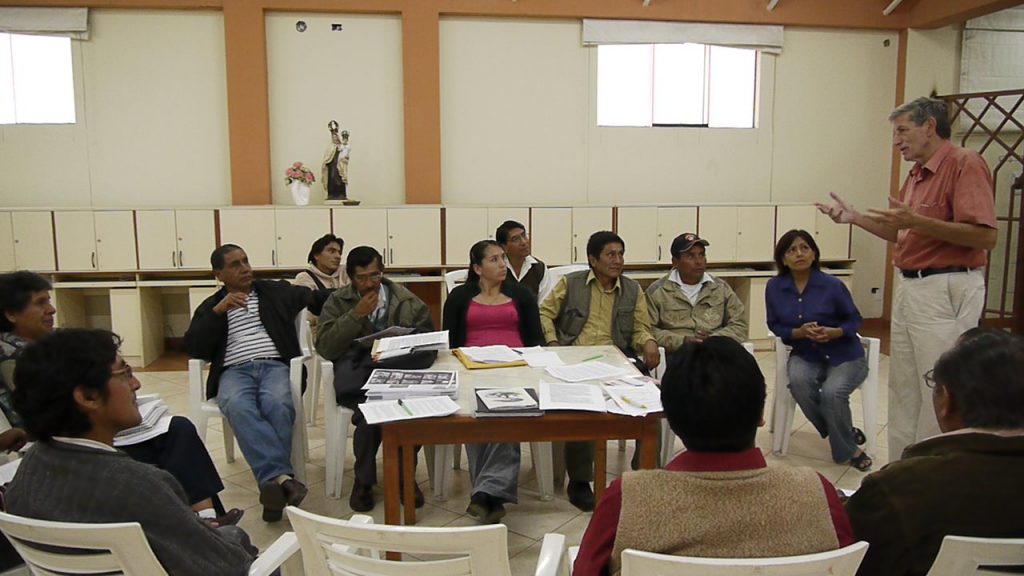 (Peru) Social Communications of the Diocese of Lurin/South Lima
The Diocesan Communications Commission is making inroads into our parishes and deaneries. We are trying to show that communication is vital and important on all levels of society, and even more so throughout all levels of the church; and over the past few years, we have stressed the urgent need to weave diocesan networks of communications where the most important animators are the communications teams (PASCOM) in the parishes. We are in the process of forming such teams in as many parishes as we can. This network is not limited to the Christian community; it reaches out to the whole neighborhood and its organizations, which is precisely where the laity carry out their mission and evangelize in word and work guided by the values of the Good News of the Kingdom.
With your help, we can keep up the formation of our team members, as well as update our equipment.